Some kids dream about growing up to become athletes, singers or doctors. Me? I dreamt about college. I recall with great detail the day when my second grade teacher talked to our class about what we wanted to be when we grew up and about the opportunities we could have if we went to college. I was mesmerized as she explained what college life would look like.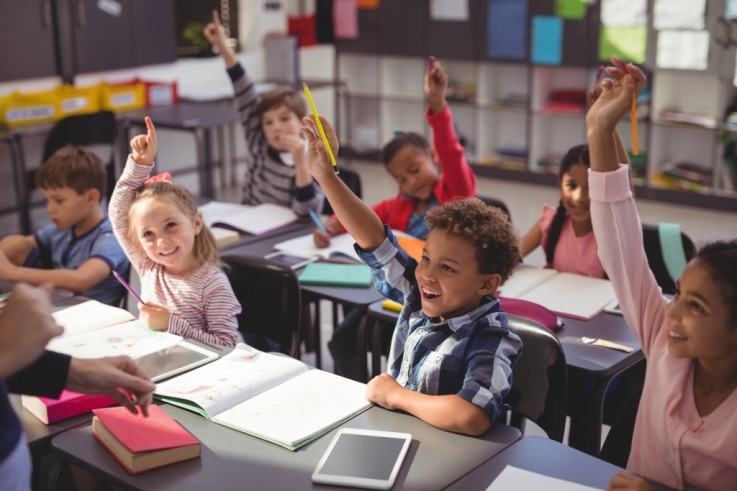 I came home from school and told my mother that I not only wanted to go to college, but I wanted to work in a college when I grew up. Fast forward nearly fifteen years later, I was a first-generation college student, college employee and the first in my family to graduate college with a bachelor's degree.
The next chapter in life welcomed the roles of full-time employee, wife and mother. The proudest and best day of my life was the day I held my newborn son in my arms for the first time. Before I knew it, more than five years had quickly passed by and the fear of sacrificing precious time with my family postponed starting my graduate degree. I found myself wondering, "What if I can't juggle working full time and going back to school while keeping family my main priority and responsibility?" I knew that I could not make this decision on my own and came to the Lord in prayer:
Heavenly Father, I know that nothing I say or do catches you by surprise, because you already know what is in my heart. Please give me the patience to handle all the big and small decisions in each area of my life. There are so many things that could happen and change if I take this step, but I cannot make this decision without you. If it is your will for me to take this path, then I ask that you would remove the obstacles that are in front of me and calm my fears so that I can establish a clear plan to make this possible. I pray that you would give me peace in my decision and courage to follow your leading and take action.
In Jesus' name I pray, Amen.
I knew that the cost of not chasing this dream would be greater than the sacrifices of going back to school. After all, there would be no "perfect time," so my husband and I had a conversation about completing my degree online. He understood my desire to further my education and how it could impact our future. He proposed assuming responsibility for tasks I normally performed in the evenings so I could study and complete my homework. God answered my prayer by removing all the obstacles (and excuses I had). So, it was decided. I was going to grad school.
Growing up in a Christian home, church and school laid the foundation for me to learn through the lens of a Christian worldview.
I wanted to attend a university that would not require me to compromise my values in exchange for furthering my education.
After much online research, I discovered that Colorado Christian University was unapologetically Christian, unwavering in its values, and integrates faith into its entire curriculum. After a few weeks into the program, our family found its groove – easy-to-fix dinners, my husband taking on evening bedtime routines, and carving out time to study each week. Halfway through the program, we found out that I was expecting our second child. I became a pregnant, full-time working mother and grad student. In other words, I was really tired.
As I reflect back on how I was able to manage work, school and family, I have to admit the online format and structure of taking one class at time were essential to staying enrolled while keeping my family and career a priority. In fact, most of my classmates were working full-time and/or raising families of their own. I learned how to say "no" to unimportant tasks and requests that came my way, something I struggled with doing in the past. I became more organized, more disciplined in my ability to focus, and more prepared as a result. I found myself praying Ephesians 3:20, "Now to him who is able to do immeasurably more than all we ask or imagine, according to his power that is at work within us."
With the support of my family and friends and the power of the Holy Spirit, I was able to complete my MBA – just days before giving birth to my baby girl.
After graduation, I received a promotion to vice president. But what's more is that I was able to set an example for my children to pursue their goals in the face of challenges. Today, I am confident that I am impacting His kingdom using my gifts, education, and the principles I learned of servant leadership in my daily interactions.
If I were to give advice to other moms considering going back to school, I would say to:
prioritize your commitments
organize your schedule around those commitments
stay disciplined to keep to the plan
seek the Father's help every step of the way, remembering that he will give you strength and endurance
When you do that, time is not an obstacle, and you won't have to sacrifice your family to chase your dreams.
Members of Moms in Prayer can save up to 20% on tuition through CCU Online. Find out how you can make your dreams possible by visiting ccu.edu/chepp1020
Allison Burkhart is a mother of two, a vice president of Enrollment and Marketing, and an M.B.A. graduate of Colorado Christian University's Online program. Allison is passionate about seeing lives changed through the power of Christ-centered higher education and helping adults to pursue their academic and career goals.
Colorado Christian University is a Christ-centered higher education transforming lives to impact the world with grace and truth. CCU Online has over 80 online academic options that are designed for adult students with flexible and accelerated classes, making it possible to complete a degree while balancing all of life's demands.
Busy mom? Just one hour a week praying for your kids and their schools impacts them for Christ!  Join the Moms in Prayer Community