"God recaptured my heart because of the prayers of my wife." Today's guest, Jerrad Lopes is a young dad who is encouraging men everywhere to embrace the tired and disciple their families anyway. Jerrad knows what it is to grow up with an absent father, and has a powerful word about the power of the prayers and spiritual leadership of single mothers.
Resources:
Dad Tired and Loving It by Jerrad Lopes
Connect with Jerrad at jerradlopes.com and dadtired.com
About our Guest: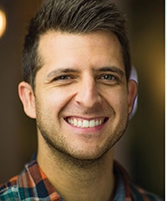 Jerrad Lopes is a Christian pastor and the founder of DadTired.com, a non-profit ministry focused on equipping men to lead their families well. He hosts the weekly Dad Tired Podcast, listened to by more than a million men from around the world. He has partnered with thought-leaders like Bob Goff, Tony Dungy, Jon Acuff, Paul David Tripp, Jefferson Bethke, and many more to help equip men for the sake of the Gospel. He and his wife Leila live in Portland, Oregon with their three children.