The empty nest stage of life can sneak up on every mama and one of our core challenges will be to answer the following question:  What do we hold onto in this next stage and what must we let go of? Author, speaker and Moms in Prayer mom, Jill Savage talks with Lee today about allowing the transition of letting go to be a catalyst for abundant life in the next chapter.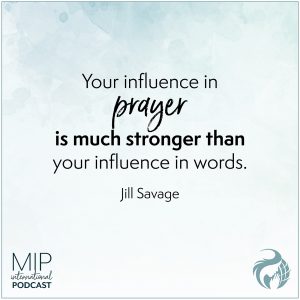 Show Notes:
Listen to Episode 4- "No More Perfect Kids" of the Moms in Prayer Podcast with Jill Savage
Jill discusses Brenda Yoder's book, Fledge.  Listen to Brenda's episode on the Moms in Prayer Podcast
Moms in Prayer's 31 Days of Praying for Prodigal Children
Scriptures
Ecclesiastes 3:6- "….A right time to hold on and another to let go…" (The Message)
Books & Website
Empty Nest, Full Life: Discovering God's Best for Your Next Life by Jill Savage
Fledge: Launching Your Kids Without Losing Your Mind by Brenda Yoder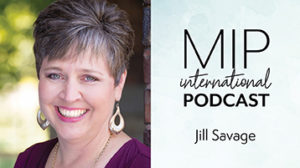 Jill Savage is an author and speaker who is passionate about encouraging families. She is the author or co-author of twelve books including Professionalizing Motherhood, My Hearts At Home, Real Moms…Real Jesus, and No More Perfect Kids and the founder of the Hearts at Home, an organization that encouraged moms from 1994-2017.  She and her husband, Mark, have 5 children and three grandchildren.  They make their home in Normal, Illinois.