Date/Time
Date(s) - 10/11/2019 - 10/12/2019
All Day
Location
North Coast Calvary Chapel
Categories No Categories
Awaken Hope
October 11 – 12, 2019
1330 Poinsettia Ln
Carlsbad, CA 92011
Take part in this two-day international gathering with:
Worship that awakens
Biblical messages that empower
Prayer that will shape the next generation
Event registration opens April 25th!
Guest Speakers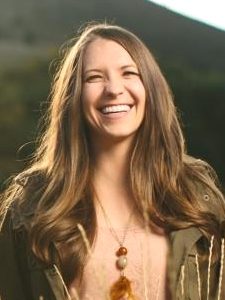 Crystal Woodman Miller lives in Morrison Colorado with her husband Pete and three children: Lucca, Malachi and Josephine. She is the author of Marked for Life: Choosing Hope and Discovering Purpose After Earth-Shattering Tragedy (NavPress). She is an international speaker on issues of faith and hope in the midst of suffering. Crystal survived the library during the shootings at Columbine High School in 1999, and shares candidly of her own journey of hardship, faith and hope so that it may encourage others in whatever challenges they face. Crystal also speaks in effort to prevent school violence and to help those who, unfortunately have already been impacted by it. She speaks about infant loss, as someone who has personally experienced the loss of her own son nearly six years ago. She loves encouraging other moms in parenting during all stages of life. Crystal is most passionate about teaching God's word and carrying life through the hope of the Gospel to a broken world.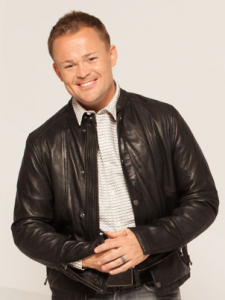 Nick Hall is the Founder and Chief Communicator for PULSE as well as author of the Reset and visionary of Together. In July 2017, Nick was also named the President and CEO of the Table Coalition (formerly Mission America Coalition), one of the nation's most significant conveners of Christian leaders and organizations, focused upon evangelism and discipleship. Nick's passion is to "awaken culture to the reality of Jesus." Since 2006 Nick has shared the Gospel with more than four million students at PULSE and partnership events around the world. Nick is married to his best friend, Tiffany; they live in Minneapolis, MN. They are proud parents of Truett and Ruby.


Moms in Prayer President Sally Burke  shares great insight and real-life stories of faith and persevering prayer from her years of leading ministry internationally. Before Moms in Prayer, Sally and her husband worked on the space shuttle program. Together they have 4 children.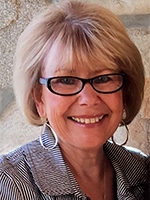 Founder Fern Nichols asks what challenges are you facing?  Which uncertainties strike fear into your heart?  When fear grips you, washes over you like a flood and you feel shaken – LOOK UP – to the God that you know.   Believe who He says He is and Praise Him.   Our joy is not dependent on circumstances, it is dependent upon a person – Jesus.  "Our heart is glad in him, because we trust in his holy name"  (Psalm 33:21).
Worship
Christina Inzunza is a corporate manager, singer, musician, wife and mother who understands the effort it takes to balance the different callings and gifts in life. With over 25 years experience leading in various worship settings, Christina blends multiple genres such as contemporary, gospel and Latin styles. When leading, she invites the worshiping community to believe that God longs to heal, renew and redeem us to be our true selves in Christ. Christina currently serves as a worship leader at North Coast Calvary Chapel in Carlsbad, CA and supports vocal groups and bands across Southern California. She enjoys ministering together with her husband Roy, who is a talented drummer and a dedicated Corporate Chaplain. She has two boys who are also musicians and play for their middle school bands.
Hope is rising.
It declares freedom, joy and peace.
We will not be disappointed.
Hope has a name, Jesus!
May the God of Hope fill you with all joy and peace as you trust in him,
so that you may overflow with hope by the power of the Holy Spirit.  Romans 15:13 (NIV)
Printable handout – English
Printable handout – Spanish
Printable flyer – English
Printable flyer – Spanish