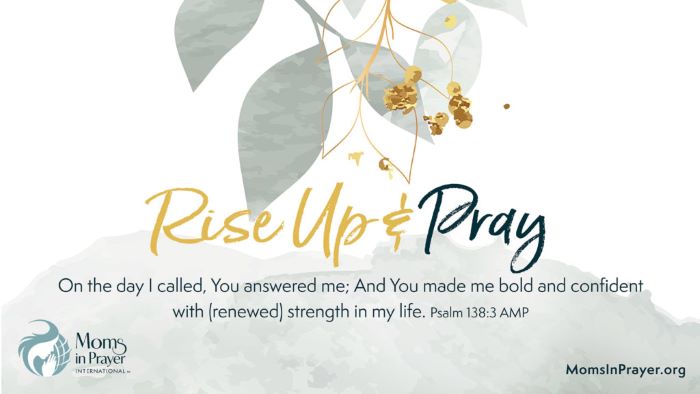 Rise Up & Pray Bakersfield CA




June 3, 2023




9:30-12:30 pm (Check-in starts at 9:30 am)




First Presbyterian Church, Bakersfield




1705 17th Street




Bakersfield, CA 93301
Join us for Rise Up & Pray! God is working miracles in children's lives and in their schools as moms gather to pray in united scriptural prayer. Come and learn how to be a part of Moms in Prayer. All women are welcome. Hear from Moms in Prayer International President, Sally Burke.

$10 includes MIP booklet and light breakfast
For more information, contact Cherie Beuse at NoCA@MomsInPrayer.org or Joi Bitanga at SoCA@MomsInPrayer.org