Date/Time
Date(s) - 11/03/2017 - 11/04/2017
7:00 pm - 4:00 pm
Location
Elmhurst Christian Reformed Church
Categories
I keep my eyes always on the Lord. With him at my right hand, I will not be shaken.
Psalm 16:8 (NIV)
Unshaken Illinois –  Chicago, IL
November 3 – 4, 2017
Elmhurst Christian Reformed Church
149 W Brush Hill Rd, Elmhurst, IL 60126
Online registration is now closed. Walk-ins are welcome but lunch is not guaranteed. Registration is $56 at the door.

Click here for hotel information.
Flyer
Flyer, Spanish
Handout 2-up
Handout 2-up, Spanish
Do you want to stand unshaken in this troubled world? With Jesus you can live victoriously in any circumstance. He wants to transform you, to empower you, to set you free. Seize God's promises and battle powerfully in prayer. With Him, you can change the course of your life. Join a sisterhood of prayer warriors impacting the next generation for Christ!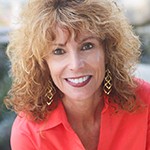 Moms in Prayer President Sally Burke  shares great insight and real-life stories of faith and persevering prayer from her years of leading ministry internationally. Before Moms in Prayer, Sally and her husband worked on the space shuttle program! Together they have 4 children.
Also, join author and speaker Jill Savage, who is passionate about encouraging moms to embrace their imperfect life by partnering with God. She is the author of seven books including her most recent bestselling release No More Perfect Moms. Jill and her husband, Mark, have five children, three who are married, two granddaughters and one grandson. They make their home in Normal, Illinois.
Author, speaker, and Proverbs 31 writer Arlene Pellicane knows the pitfalls of our digital age. In a world dominated by media, she offers practical, scriptural advice on parenting wisely in a screen-driven culture. Is technology bringing you closer to those you love most, or pulling you apart? How can you and your children spend less time texting and more time talking and serving? Learn how to rise above the average and use your technology for good.
Rose Simmons is the daughter of Rev. Daniel Simmons, who was gunned down along with eight others parishioners at Emanuel A.M.E. Church in 2015. Rose shares about the great forgiving power of Jesus.
Lee Nienhuis is no stranger to motherhood or fear.  She's convinced that fear in mothers can sabotage the brave life God is calling our children to live. Lee will share a prayer strategy that will dismantle the enemy's plan for your family and give you tools to walk in victory.
Worship with Community Music comprised of church planters and artists who work together to equip local and global artists & leaders in the Jesus Mission.  They are writing songs with a clear message that Love overcomes fear and that worship is bigger than just songs and Sundays.
Stephen and Alex Kendrick, writers and producers of the blockbuster movie War Room, join us via a special video message. They will challenge you with specific ways to remain unshaken in your faith and remind you that God can use even the darkest days to write a beautiful story in your life. Here is a short clip from what they will be sharing: