"God doesn't waste anything and you know for certain He is going to use everything." What a comfort to know! Today Stacy welcomes Jonathan Evans to the podcast. Not only is he a pastor and an author, but Jonathan is also a former NFL fullback that serves as a chaplain to the Dallas Cowboys and Dallas Mavericks. Listen in as he encourages us to keep on fighting the good fight through the battles of life. Don't miss the beautiful stories of Jonathan's very own praying mom that are woven throughout the podcast.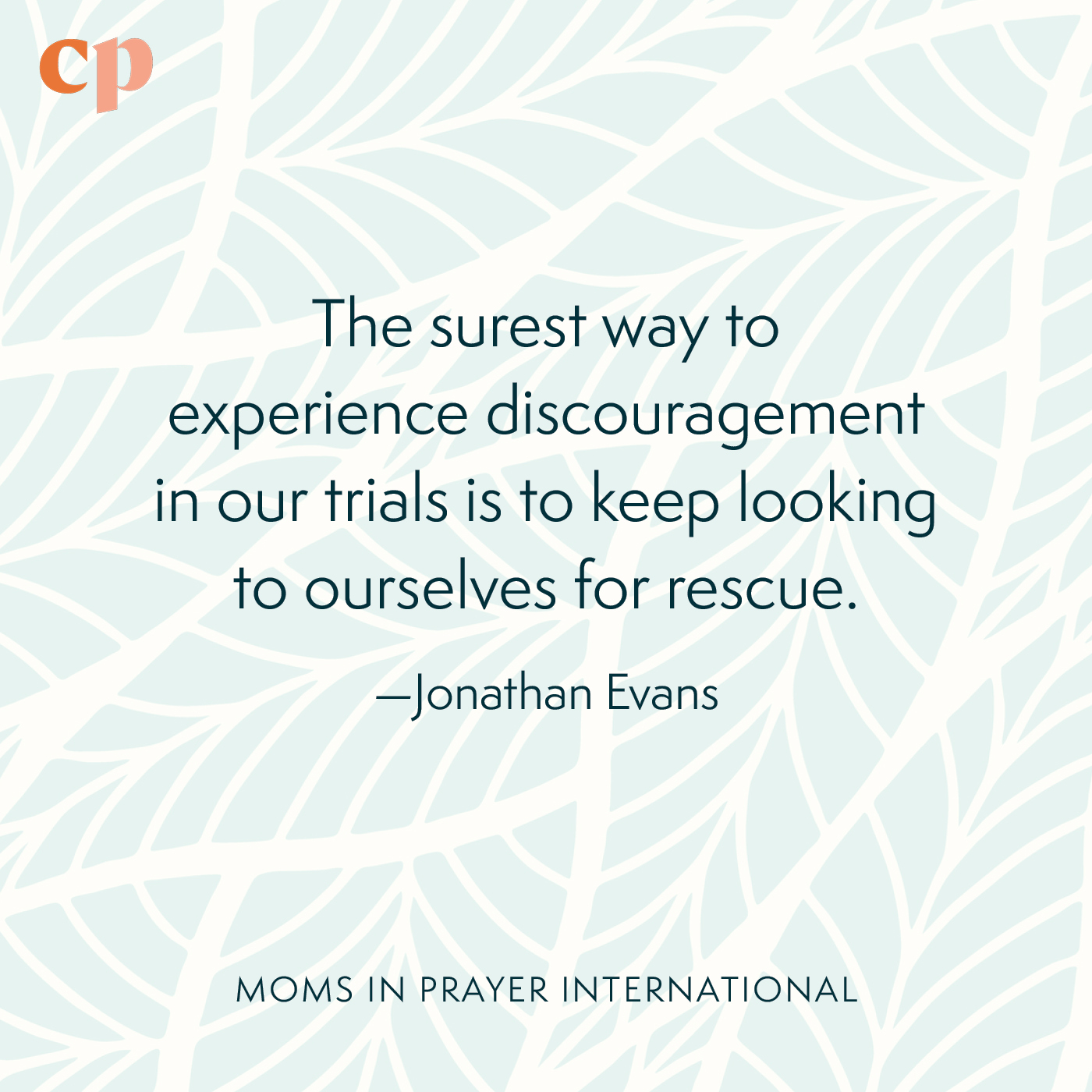 SCRIPTURE: NASB unless noted
As for you, you meant evil against me, but God meant it for good in order to bring about this present result, to preserve many people alive. Genesis 50:20
And he said, "Listen, all you of Judah and the inhabitants of Jerusalem, and King Jehoshaphat: This is what the LORD says to you: 'Do not fear or be dismayed because of this great multitude, for the battle is not yours but God's." 2 Chronicles 20:15
Trust in the LORD with all your heart and do not lean on your own understanding. In all your ways acknowledge Him, and He will make your paths straight. Proverbs 3:5-6
Come to Me, all who are weary and burdened, and I will give you rest. Take My yoke upon you and learn from Me, for I am gentle and humble in heart, and you will find rest for your souls. For My yoke is comfortable, and My burden is light. Matthew 11:28-30
For David, after he had served God's purpose in his own generation, fell asleep, and was buried among his fathers and underwent decay; Acts 13:36
For God has not given us a spirit of timidity, but of power and love and discipline. 2 Timothy 1:7
Consider it all joy, my brothers and sisters, when you encounter various trials, knowing that the testing of your faith produces endurance. And let endurance have its perfect result, so that you may be perfect and complete, lacking in nothing. James 1:2-4
BOOKS BY JONATHAN EVANS
Fighting Your Battles: Every Christian's Playbook for Victory
Your Time is Now
Moms in Prayer
About our Guest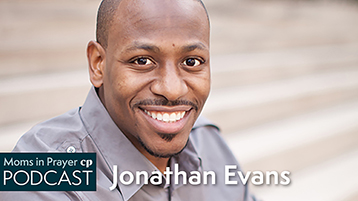 A graduate of Dallas Theological Seminary with a master's degree in Christian Leadership, Jonathan Evans is a mentor, author, speaker and former NFL fullback who serves as the chaplain to the Dallas Cowboys and co-chaplain of the Dallas Mavericks. As part of his commitment to developing the next generation of devoted Christian leaders, he travels the country speaking at churches, conferences, men's events, banquets and student-athlete events. Follow Jonathan and learn more about his journey on Facebook, Twitter  & Instagram. Jonathan also serves with his father, Dr. Tony Evans. Together, the two of them have written Get in the Game, and in 2021 he released his first stand-alone book, Your Time Is Now. Jonathan's newest book is Fighting Your Battles: Every Christian's Playbook for Victory over Life's Challenges. Jonathan and his wife, Kanika, are the proud parents of five children and reside in Dallas, Texas.
FOLLOW THE MOMS IN PRAYER PODCAST