Wives of husbands in the military, or moms serving in the military, join together to pray with other moms for their children and schools. Praying in a Moms in Prayer group provides great encouragement as you gather once a week with like-minded moms.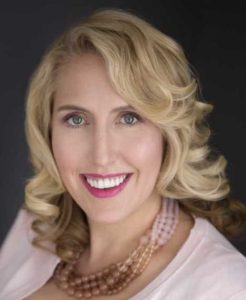 It All Adds Up: Appreciating our Veterans in Small Ways 
"Each of you should give what you have decided in your heart to give, not reluctantly or under compulsion, for God loves a cheerful giver. And God is able to bless you abundantly, so that in all things at all times, having all that you need, you will abound in every good work." 2 Corinthians 9:6-8 (NIV)
A warm drink and a fresh donut may not seem relevant to Veteran's Day, but to our family it is.
We have a fun tradition of spoiling our veteran, my husband, on Veteran's Day by taking him to get all of the discounts we can fit into the day. We try to find a local coffee shop offering specials in the morning. We love to find new companies that give freebies to veterans. The kids and I try to outdo ourselves each year. Last year he had coffee, donuts, a meal, yogurt, a boat ride around the bay, even a free car wash.
We schedule out the day and have so much fun surprising him with new treats. We return to these places because we support companies that support veterans. I want the kids to know that the sacrifices made do matter by honoring their dad and other veterans on this day and to witness the gratitude offered through people and businesses.
We want our soldier to feel loved and valued for all he does and it's also a great excuse to spend the day together on a fun adventure.
I am often asked about how to thank our military families and my advice is to keep it simple and let it come from the heart.
I have noticed that people are often overwhelmed with how to thank a veteran for such a huge sacrifice. It may seem small to offer free coffee to someone who left his or her family to go to war. But this gesture reminds veterans that they matter.
While it's appreciated on Veteran's Day, I'm sure you would agree that our veterans need thanks all year long. So, here are 3 ideas:
1. Pray:
As a Moms in Prayer community, we know that one of the greatest gifts is praying intentionally and consistently for our military and their families. (See the prayer for our veterans below). This Veteran's Day, let's reach out to our Moms in Prayer group and set aside a specific time to pray for our veterans. We know that there is power in prayer and specific prayers of peace, protection, and comfort for our veterans make a big impact.  Join a Moms in Prayer group!
 2. Share your gift:
There are so many ways to say thanks and they should be as unique as you are. We all have special talents so that is what we should offer. What do you love to do? What talent do you have to share? Do you bake? You could take a sweet treat to a military family close by. Do you sew? What about making blankets for kids whose parent is deployed? Instead of feeling overwhelmed about how to say thanks, just let your thanks come from the heart and it will be greatly appreciated.
Deuteronomy 16:17 states, "Each of you must bring a gift in proportion to the way the LORD your God has blessed you. "
It is not the size of the gift, but the grateful heart behind it that means so much. We have found that with each kind gesture and small thank you, our soldiers are reminded that people care and want to say thanks in whatever way they can.
3. Time:
The gift of time is one of the sweetest things to offer our veteran community. Sitting with a veteran and hearing about his or her life or even offering a military family the gift of childcare so they can go out, is a great way to say thanks. Time is of great value to a military family, as we lose so much of it through deployments, training, and just daily military life.
How we say thanks is not as important as the effort we make. I pray this Veteran's Day and throughout the year we remember the sacrifices made and spread some love and kindness to veterans through prayer, spending time, and sharing our gifts.
Prayer for our Brave Men and Women
Almighty God,
You are our Creator and Sustainer. You are our Light and our Fortress. You are our Wisdom and our Strength. Lord, you stirred men to hope and to dream for a land of freedom. We praise you for this great nation. Lord, you have inspired many brave and loyal men and women who have steadfastly served in their chosen branch of our military.
We gather today to remember our military personnel. Lord, today we seek to honor your sons and daughters who have served or who are serving our country. We are reminded that because of their service we can live in safety. We ask that you abundantly bless those who have previously served and those who are currently serving. We ask that you provide them with your protection, your strength, and your peace. We ask that you would enable them to overcome every personal and professional obstacle and that you would protect their families from hurt and harm. May each of our veterans feel honored not just today, but every day. We pray these things in Jesus' name, Amen.
Adapted from Beth McLendon of Inspirational Prayers
Blessings to you on this special day,
Chantel Mathson, Moms in Prayer Military Families Liaison
"In each new town He has given me at least one great prayer partner! Sometimes I had to introduce her to Moms In Prayer, but most times she was already there, waiting for me, and ready to pray. My closest friends in each new town have been through Moms In Prayer!" 
— Wife of Lt. Colonel (O-5), Retired, Air Force
"As a military mom, Moms in Prayer helped me with tremendous prayer support when we moved back to the states with three teenagers. It was a hard move and the large schools were overwhelming after living overseas in a small community. I'm grateful for other moms praying with me for my kids and their school." — Marine wife
---
Military wives in 29 Palms, California learn about Moms in Prayer and start groups to pray for their kids and schools.