"When I kept my eyes solely on the outcome I desired, I became bitter and discouraged. God healed me as I fixed my eyes on Him and poured out my feelings before Him." Today, Barb Roose joins us for a conversation about experiencing the universal discomfort of waiting on God for something to change and long seasons of delays. No matter your waiting situation today; infertility, wayward children, broken marriages, this episode is filled with hope and practical tips for waiting in godliness and health.
Show Notes:
Barb's Shine Acronym:
S – score keeping
H – helicoptering
I – interrupting
N – nagging
E – excessive planning or stock piling
Post it Note Scripture:
Matthew 4:4
Websites:
Books:
I'm Waiting, God: Finding God's Blessing in God's Delays by Barb Roose
Surrendered: Letting God and Living Like Jesus by Barb Roose
Connect with Barb on her podcast
SHARE this blog – choose a social media icon to the right or bottom of screen.
GIVE just $20 monthly! Impact More Children & Schools Worldwide for Christ.
About our Guest: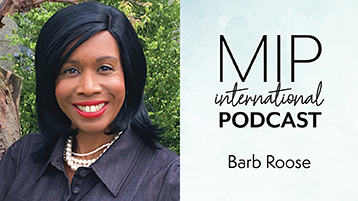 Barb Roose is a popular speaker and author who is passionate about equipping women to win at life with Christ-empowered strength and dignity. Since 2005, Barb has been speaking to audiences in the US and abroad, including national tours like the Aspire Women's Events. She's a Bible teacher who loves following God more than anything else in life. Barb is a real woman who has experienced God's power and presence during battles with depression and anxiety, parenting challenges and family addiction trauma. Rather than teaching audiences to follow God to get what they want, Barb inspires audiences to discover that God is all that they truly need!
Barb is the proud mother of three adult daughters. A perfect day for Barb includes a long walk, finding a sale on fabulous shoes and enjoying a bowl of chocolate peanut butter ice cream. Visit Barb's online home at barbroose.com.