When our children are facing difficult circumstances, it's hard to watch them go through this. It's also hard on us as mothers. We want a quick answer to prayer, a quick fix, so our child doesn't have to suffer!
But while we're waiting for the answer, God has something amazing in the wait! He has designed our children for an incredible calling and destiny. And even in the hardest of trials, God is moving for their very best! As we pray His word over our children, we are praying His will. Whatever they are facing right now will eventually fade away, but God's Word will not fade away. God's perspective is for all eternity. Our perspective is in the moment. As we pray, God opens our eyes to His wisdom that is unfolding in the circumstances. It grows our faith!
Wait for the LORD; be strong and take heart and wait for the LORD.  Psalm 27:14 NIV
God is preparing you for something wonderful. He is working in your life. Even if you're not seeing what you want from God, hold on to the Word of God. Even when we feel like we're in the desert, God is using this time for a great and glorious purpose. Don't give up in your season of waiting.
As our children go through hard times and hold onto Him, they will be empowered to know that their God is Faithful, that He never leaves nor forsakes them, that their God walks with them and that He is their very best friend, their Stronghold, their Refuge, Deliverer, and much more.
When I was a young mom and new believer in Christ, I needed to understand this too. This is when God led me to my very first Moms in Prayer group. I knew I had found something special. I had never actually prayed out loud, so when I stepped into my first Moms in Prayer meeting, I listened. Just listened. For several weeks I prayed along in my heart, but didn't say a word.
Still, I couldn't stop going, and finally the Holy Spirit gave me the courage to speak out His Word, to pray His truth for my son. What an amazing experience, praying for my son and hearing other moms pray for my son.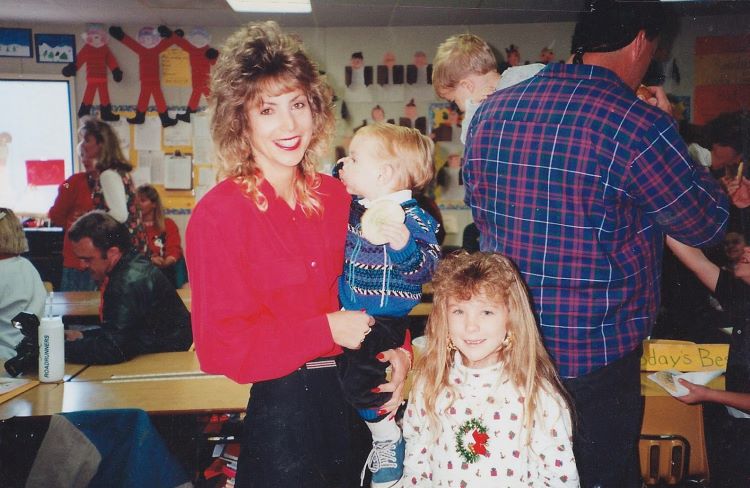 God was teaching me to pray boldly for children and for the schools.
As moms, Satan would love us to be alone in our fears and worries, but God has created us for fellowship and to be together as believers. In a Moms in Prayer group, there is so much happening that strengthens and builds our faith. That other mom has a Holy Spirit gift for your child. When she prays for your child, it's like a gift from heaven that encourages your heart.
Every time we pray, putting our child's name in God's Word, it fulfills His purpose for their lives and affects others around them.
In the first several years of leading a Moms in Prayer group, God's answers to prayer poured in like a flood; our group witnessed dramatic miracles. God healed children of major illnesses. We saw changes in kids' attitudes and behaviors. We prayed that every child would hear the good news—and He brought a Good News Club to our campus. Several teachers at our elementary school accepted Christ as Savior! And teachers started to pray together!
I was part of something so remarkable. Indescribable really. And I wanted other moms to know about this great calling on their lives. God's will. His hope. Not to mention a sense of sisterhood and the bond moms experience when they join together to pray for their children.
I wanted them to know, when times are tough and they are in the deepest valleys, the beauty of having a Moms in Prayer group like I had.
Women who were there for me, joining me, carrying my child to Jesus—a godly sisterhood rallying around me. Moms armed and ready with scriptural prayer for our kids when we need it most.
Moms praying boldly in the strength of the Lord.
I learned that God wants to do something greater than we can imagine. So, we can pray with assurance – Lord, Your will, Your way, Your time.
Now, as I serve as President of Moms in Prayer International, groups are praying in 161 countries. These women shine for Jesus and they are an inspiration to all of us to keep praying for our children. Look what God has done:
Moms who have witnessed their young boys go from struggling in school to excelling and receiving academic awards.
As a mom kept praying, her shy girl who was afraid to talk with others would be the school's homecoming queen, shining brightly for Christ.
A mom persevered in prayer for her non-believing child who, years later, became a pastor.
Moms who prayed for their children who are now witnessing to many, the truth of the gospel.
The mom of a child suffering with suicidal thoughts kept praying in her group, and this child became a joy-filled student blessing her teacher with her joy.
And many more answers to prayer from all over the world.
This is the God we pray to!
God will make us bold with strength in our soul as we call out to Him. And we will rise up and impact a generation for Christ.
God can do all things. He can transform every child. Every school can be covered in prayer. And you, mom, can be transformed in the process.
SHARE this blog with a friend who needs to be encouraged – click on a social media icon on screen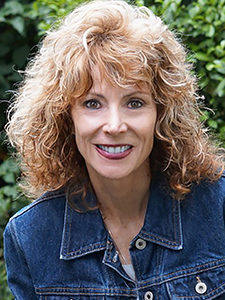 Sally Burke is a dynamic speaker, teacher, author and the President of Moms in Prayer International. She leads a worldwide ministry that equips and encourages women in the transforming power of prayer. Sally is an avid runner, a fast talker, and a fervent lover of Jesus. Sally and her husband Ed have four grown children, three grand kids, and live in sunny California.