Dannah Gresh knows the power of praying scripturally for her kids and encourages moms everywhere to do the same. On this episode, Dannah sits down with Lee to discuss the influential role moms play in the lives of their girls, and ways that moms can help unseat the lies of the enemy, disturbing the power and peace of our daughters.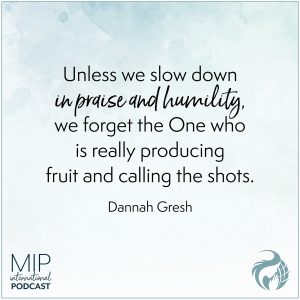 Resources:
And The Bride Wore White by Dannah Gresh
Lies Girls Believe by Dannah Gresh
Lies Young Women Believe by Dannah Gresh and Nancy DeMoss Wolgemuth
Visit the new True Girl Website and find more information about the Pajama Party Tour
About our Guest:
Dannah Gresh is the best-selling author, speaker, and founder of True Girl (formerly Secret Keeper Girl), America's most popular Christian tween event. She has authored over 20 books that have been translated into 12 languages, including And the Bride Wore White, and Lies Girls Believe. Considered one of the leading experts on the subjects of sexual theology and parenting tweens and teens, her resources have equipped over one million moms and leaders as they seek to raise their girls in confidence and Truth. More than 400,000 have attended her live events. Dannah is a frequent co-host for Nancy DeMoss Wolgemuth's Revive Our Hearts as well as a popular guest on programs like Focus on the Family and Family Life. She has appeared on CNN, Fox News, and the TEDx stage. She lives on a hobby farm in State College, Pennsylvania with her husband, Bob.