Is there a connection between the health of our children's physical bodies and their spiritual and emotional well-being? Today's guest, certified fitness and pilates instructor, coach, and Bible teacher, Clare Smith, says that there is an important connection between our minds, bodies, and soul and that it is a parent's job to help their children develop a healthy and balanced perspective. Lee and Clare answer the question, "How do we help and pray for our children as they journey with body image and a need to stay active?"
Website:
Clare's website is full of recipes, workouts, challenges, and articles to help your family.
SHARE this blog – choose a social media icon to the right or bottom of screen.
GIVE just $20 monthly! Impact More Children & Schools Worldwide for Christ.
About our Guest: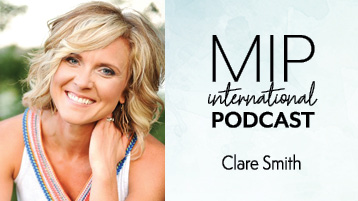 Clare Smith's desire is to build courageous, contagious, and confident women for Christ.  Clare quit her job in Corporate America to make her house a home. Clare is a wife, mama, speaker, Pilates instructor, and a health and leadership coach.  She and her husband, Cory, live with their two children in Ohio.  You can connect with Clare on Instagram, @ClareSmithOfficial.