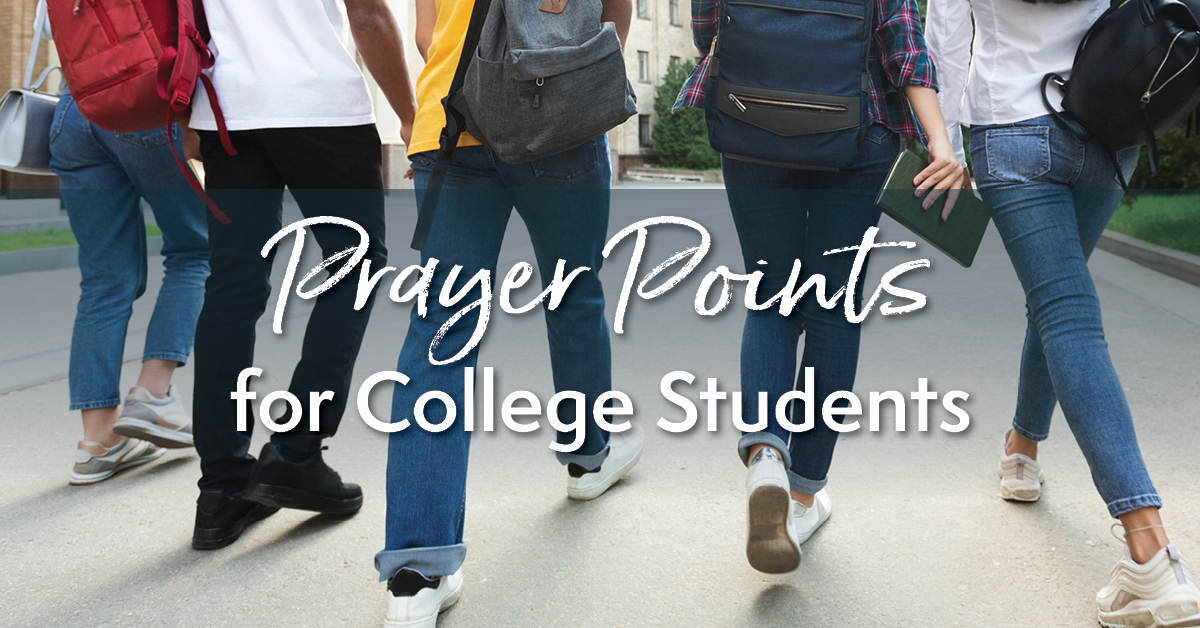 ---
---
Power Prayer Walking
---
Welcome college praying moms to the 2022-2023 academic year and another year of strategic prayer over our college campuses.
This summer I started a new exercise routine which combines small group exercise with a trainer. It's more intense and targeted. For the cardio portion we use the treadmill. As a walker, the only ways I can increase my intensity are by raising the incline or speeding up my pace. Sometimes the incline is so steep I feel like my nose is going to meet my toes. Our trainer calls it powerwalking. By adding this to my routine, I am definitely more fit.
This year, in addition to your weekly prayer groups as moms of college students, we're adding an option to work out prayer in a new way–in an environment that is facing an uphill battle. If we moms take it on, with the help of our Trainer, our students and campus environments will end up in a lot better shape.
As of July, of the 4,209 campuses in America listed on the Every Campus website, 2,175 of them have no known gospel-centered ministry. That's over half of our campuses. This means that Christian students on these campuses have very few opportunities of being discipled, encouraged, and finding fellowship with other believers. Lost students are not being reached through intentional ministry. And students are treading through their campus years surrounded by spiritual darkness.
We have an incredible opportunity to prayer walk these college campuses, with no known ministry, through our continued networking relationship with the Every Campus initiative. Over the course of this year, we are inviting you, your group, and any other moms you want to reach out to, to power-prayer-walk the campuses near you.
Tools to help you:
Locate a nearby campus, with no known gospel ministry, to prayer walk:
Go to www.EveryCampus.com.
In the center of the screen, enter a zip code near you.
Look for the colleges listed with a red square that note "0 Gospel Communities." Those are the campuses you can choose from near you, to prayer walk.
There is no need to enter your personal info to get the Every Campus Prayer Guide. Simply download our MIP College Prayer Walk Prayer Sheet.
Return to the same page on the EC website when you've completed your prayer walk and check the box "I prayed here." (submitting your email address is required so this step is optional)
Listen to our helpful Training Channel podcast on prayer walking.
Okay prayer-walking, prayer warriors, lace up your shoes. Let's tread new ground for Christ on campus!
Julie
Julie Loos, College Groups Liaison
College@MomsInPrayer.org
Pray for College Students Resources
College Praying Moms Facebook Community
---
September October 2022 Prayer Points
Note: Departments = Students, Professors, Staff, Administrators
Aug. 28-Sept. 3
Department: English, Communications, History, Government
Students: College, especially the first few weeks, puts students at a major crossroad of decisions. Pray for the major decisions they will be making and that they will walk with the wise and not fools. (Prov. 13:20)
Professors: Pray that God will raise up movements of Christ-centered professors on every campus so that each university would have a group of colleagues working together for God's purposes.
Sept. 4–Sept. 10
Department: Law, Psychology, Journalism, Sociology
Students: Students tend to explore their faith in times of transition. Pray the saved solidify their faith and that the lost are open to exploring honestly and that people invite them to evaluate their faith.
Professors: Pray for Christian scholars in each discipline to teach and research for God's glory and to mentor the next generation of scholars in their field.
Sept. 11–Sept. 17
Department: Philosophy, Engineering, Foreign Languages
Students: "Virtually every person who significantly impacts culture funnels through a college campus." Charles Malik said, "The university is a clear-cut fulcrum with which to move the world." Pray that our Christian students will develop into strong leaders on campus and be influencers today and tomorrow.
Professors: Bring their expertise to their disciplines to bring hope to the world's problems.
Sept. 18–Sept. 24
Department: Religious Studies, Agriculture, Computer Science, Education
Students: In college, students have more time than ever to be intentionally and personally discipled; pray for Christian students to set their hearts and minds on this and for laborers to teach them.

Professors: Pray for them to have great courage to be missional on secular campuses.
Sept. 25–Oct. 1
Department: Art, Medical Sciences, Music, Film & Theater
Students:Pray for Christian students to participate in a local church and share their energy, enthusiasm, and service, and for the local church to embrace them.

Professors: to be the aroma of Christ to their colleagues and to students.
Oct. 2–Oct. 8
Department: Humanities, Math, Nursing, ROTC
Students: Have a global mindset and are usually freer than any other time in their lives to go serve. Pray for God to raise up missionaries from the campus to go and for those on campus to reach the international students there who can return home as ambassadors for Christ.

Professors: to integrate faith and scholarship.
Oct. 9–Oct. 15
Department: Liberal Arts, Natural Sciences
Students:The college campus is a strategic battlefield for the direction of culture. Pray for the lost sheep on campus to find the Shepherd and follow him. Bill Bright: "Win the campus today, win the world tomorrow."

Professors: "….the great universities control the mind of the world." (Malik). Pray for Christian professors to steer minds to the Christian worldview.
Oct. 16–Oct. 22
Department: Cultural Studies, Social Work
Students: pray for their physical and intellectual needs.

Professors: Pray for fairness to, respect of, and no retaliation against Christian professors.
Oct. 23–Oct. 29
Department: Agriculture, Masters & PhD Studies
Students: pray for their emotional and spiritual needs.

Professors: Christian professors will not grow weary in doing good, will find strength in the Lord.
Student prayer points inspired by David Worcester's "Why C.O.L.L.E.G.E. Ministry?" found at https://campusministry.org/article/why-c-o-l-l-e-g-e-ministry.
Professor prayer points inspired by Paul Gould's book "The Outrageous Idea of the Missional Professor."