"I'm going to make myself at home in God's love and let His love course through me and equip me to love my spouse well." Moms in Prayer welcomes Jodie Berndt to the podcast, speaker and author of the bestselling Praying the Scriptures book series. Jodie talks about her new book, Praying the Scriptures for Your Marriage. Listen in as she reminds us that this is not about "fixing" your spouse, but bringing your cares and concerns to God. As we do that, He softens our hearts, knits our hearts together, and goes to work.
Scriptures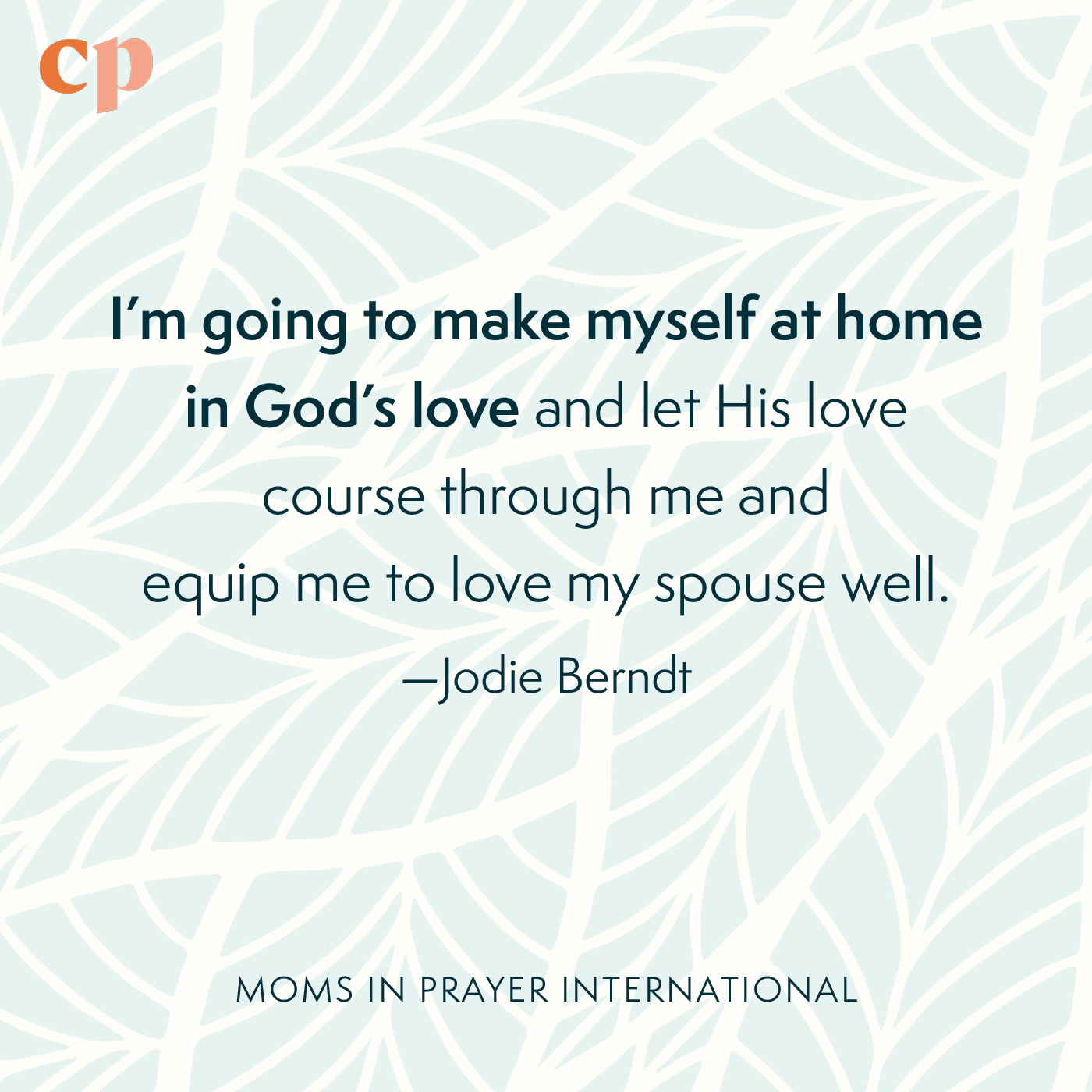 The LORD God said, "It is not good for the man to be alone. I will make a helper suitable for him." Genesis 2:18 NIV
Follow God's example, therefore, as dearly loved children and walk in the way of love, just as Christ loved us and gave himself up for us as a fragrant offering and sacrifice to God. Ephesians 5:1-2 NIV
Oh, that their hearts would be inclined to fear me and keep all my commands always, so that it might go well with them and their children forever! Deuteronomy 5:29 NIV
For it is God who works in you both to will and to do for His good pleasure. Philippians 2:13 NKJV
For the LORD God is a sun and shield; the LORD bestows favor and honor; no good thing does he withhold from those whose walk is blameless. LORD Almighty, blessed is the one who trusts in you. Psalm 84:11-12 NIV
"I've loved you the way my Father has loved me. Make yourselves at home in my love. If you keep my commands, you'll remain intimately at home in my love." John 15:9 MSG
Do nothing from selfish ambition or conceit, but in humility count others more significant than yourselves. Let each of you look not only to his own interests, but also to the interests of others. Philippians 2:3-4 ESV
BOOKS BY JODIE BERNDT
Praying the Scriptures for Your Marriage
Praying the Scriptures for Your Children
Link
MOMS IN PRAYER
SHARE this blog – click on a social media icon on screen
About our Guest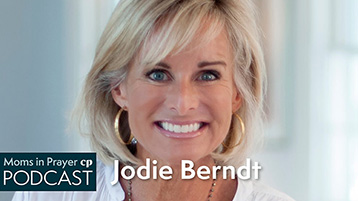 Jodie Berndt is a popular speaker and the author of ten books, including the bestselling Praying the Scriptures series for Children, Teens, and Adult Children. Jodie has been a repeat guest on programs like Focus on the Family and The 700 Club, and she's written for Fox News, Proverbs 31 Ministries, and Ann Voskamp's daily devotional, as well as several family and parenting magazines. A former television producer and on-air personality, Jodie has been married to her college sweetheart, Robbie, for 37 years. They have four married children and two grandchildren and live in Virginia Beach, Virginia.
FOLLOW THE MOMS IN PRAYER PODCAST