I'm blessed to have three beautiful daughters that thankfully look like their mother! Being a dad has opened my eyes to many aspects of my understanding of God as a parent. I see prayer so much differently, especially after years of fielding thousands of "requests" from my girls.
Some requests were straightforward. "Dad, can I sleep over at a friend's?" Others were more mysterious. "Can I have a gallon of glue?" (This was during a DIY slime phase of their childhood) Then the requests became more expensive. "Dad, can I have a car?" These questions often reminded me of all the crazy things I've lobbed to my Heavenly Father over the years. I'm so grateful He had the wisdom to not always answer the way I wanted!
I've worked with middle and high school students for 30 years and personally pastored thousands in that time frame. I've seen a lot in all those years. Here's the #1 challenge I see that students face:  fatherlessness.
Whether physically, emotionally or spiritually, many students have dads who are absent. It can be devastating to a young person to not have a father present in his or her life.
In our vision to unite 1 million students in prayer, we are hosting a national student event July 4th weekend called Claim Your Campus 2020. God gave me a very specific prayer for this event, "Father, meet us in the field." In Psalm 68:5-6, David pens that God is "A father to the fatherless" and that He "sets the lonely in families." I can't wait to see how God answers this prayer!
In God's grace and timing, He allowed our oldest daughter Olivia to work alongside me, mobilizing people across America for this moment in a field in Kansas. As our perfect Heavenly Father gathers His children to meet with Him, he also allowed a father and daughter to share this message and chase this dream together. And for that I am blessed!
Olivia shares, "The greatest gift to me has been a legacy of prayer in my family. From great grandparents to my parents, I have been blessed and covered in prayer by champions of faith. One of the most memorable moments of prayer was the moment I stood with my dad in the very field that Claim Your Campus 2020 will be held.
The two of us stood in the tall grass and found our way to a wooden stage in the middle of the field. As we stood there, we looked out with tears in our eyes, praying on behalf of a generation who needed a moment with their Heavenly Father. As I shared this special moment with my dad, God showed me that as we gather this next generation to pray, they are going to have a moment like I did with my dad.
They are going to have a moment in a field where they feel the arms of their dad wrapped around their shoulders, knowing they are covered. That is the power of prayer for this next generation.
They will learn and understand the love of their Heavenly Father as I have so graciously been taught by those who have gone before me in prayer."
100,000 STUDENTS UNITED TOGETHER TO BRING CHANGE TO SCHOOLS.

SHARE this blog – choose a social media icon to the right or bottom of screen.
GIVE just $20 monthly! Impact More Children & Schools Worldwide for Christ.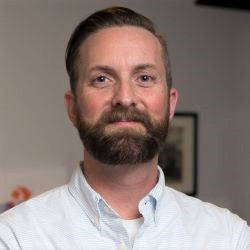 Jeff Eckart is a Christ follower, son, husband and father of three girls. He is founder and CEO of Never The Same, a ministry whose focus is uniting students to love God & change the world in which they live through their faith in Jesus. Part of this ministry is a movement called Claim Your Campus, with a vision to unite 1 million students in prayer at every middle school & high school in America.  Find out more: @jeffeckart and @claimyourcampus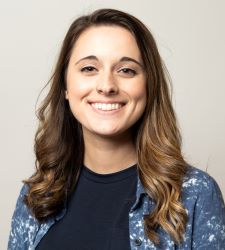 Olivia Eckart is an Indiana Wesleyan University graduate with a Christian Ministries degree from Grand Rapids, Michigan. Olivia is an engaging speaker, musician [Olivia Harmony], passionate worship leader, and founder of Enlightened Students. She has a heart for the Church and developing young leaders to rise up and take their place in the Kingdom.