How does author, actress and Bible teacher, Priscilla Shirer pray for her kids? In today's episode, Lee and Priscilla discuss how prayer has become an integral part of her spiritual life, parenting journey, and ministry. They also discuss her role in the new Kendrick Brothers' movie, Overcomer, and how we can join them in their mission to reach people with the Gospel.
Books:
Radiant: His Light, Your Life by Priscilla Shirer (Teen and Young Women)
Defined: Who God Says You Are by Priscilla Shirer
Resources and Websites:
See more about the movie Overcomer and find a theater near you! The movie debuts August 23, 2019.
Go to Priscilla's ministry website:  GoingBeyond.com 
About our Guest: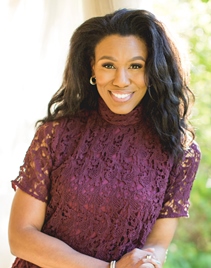 Priscilla Shirer is a wife and a mom first. But put a Bible in her hand and a message in her heart and you'll see why thousands flock to her conferences and dive into her Bible study series' and books each year. A graduate of Dallas Theological Seminary, Priscilla holds a Master's degree in Biblical Studies and considers it a privilege to serve believers from every denomination and culture by helping them to know the truths of Scripture intellectually and encouraging them to experience these truths practically by the power of the Holy Spirit. Her books include Discerning the Voice of God, God is Able, and two New York Times Bestsellers – The Resolution for Women and Fervent: A Woman's Battle Plan for Serious, Specific and Strategic Prayer, which was named the 2016 Christian Book of the Year. Her latest offering is a 365-day devotional called Awaken: 90 Days with the God Who Speaks. In 2016, Priscilla ventured into the world of children's publishing with The Prince Warriors, a fiction 4-book series and accompanying 365-day devotional (Unseen) designed to equip tween boys and girls for victory in spiritual warfare. Priscilla has been married to Jerry for 20 years. Between studying and writing, she spends most of her time cleaning up after (and trying to satisfy the appetites of) their three growing boys – Jackson, Jerry Jr. and Jude.