Struggle is a part of life, both in childhood and parenting. It's where we turn in the struggle that will define us.  Today Lee sits down with Ryan and Laura Dobson to talk about growing up Dobson, life outside the box, prayer in marriage and family, and the strength that rises when you are brought to the end of yourself.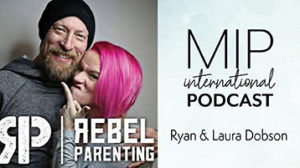 Ryan Dobson is leading a rebellion not for the faint of heart. It's a rebellion that fights for the hearts and souls of parents and families. Our culture has been tipped on its head over the past 20 years, and therefore the approach to helping families get healthy has to be profound. It was this mindset and understanding of culture that prompted Ryan and his wife, Laura, to found REBEL Parenting in 2016. Ryan has combined his natural abilities and passion for public speaking to significantly engage and challenge parents and families in every stage of life…but in a revolutionary way. NOTHING is "off the table." The old rules about "What you can & can't talk about" have been thrown out the window! The state of marriage and parenting is in such a state that "leading a rebellion" may be the most effective way to bring healing and help. It is this atmosphere of total honestly, grace, truth and love that the messiness of this life can finds wholeness.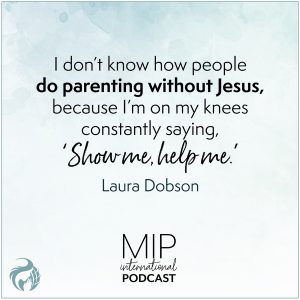 Ryan is no stranger to strengthening marriages and parents. He is a product of successful parenting, living a very public life as the son of America's foremost family expert, author and radio broadcasting parenting specialist Dr. James Dobson. He launched his own radio broadcast with the purpose of "building passion and identity in Christ followers." For two years running, he had nearly 10 million listeners. He then helped his dad found "Family Talk" and also served as the Vice President of the broadcast.
With that rich background, he left "Family Talk" to begin REBEL Parenting because "to impact a culture like ours, sometimes you have to start a REBELLION." Why? Because marriage is hard, parenting is harder. The struggle is real. But, it's always worth it. As Ryan has said, "The value of having a great marriage is beyond description. Being close with your kids beyond comparison."