"Elisha's prayers should make us brave to ask big things that line up with God's will." We are continuing our podcast series Standing in the Gap focusing on some of the amazing intercessors in the Bible. Today Stacy speaks with Moms in Prayer International Global Translations Coordinator, Kathryn Coffelt. Listen in as Kathryn shares treasure we can learn from Elisha and also points out the great reward for following his willing example.
Scriptures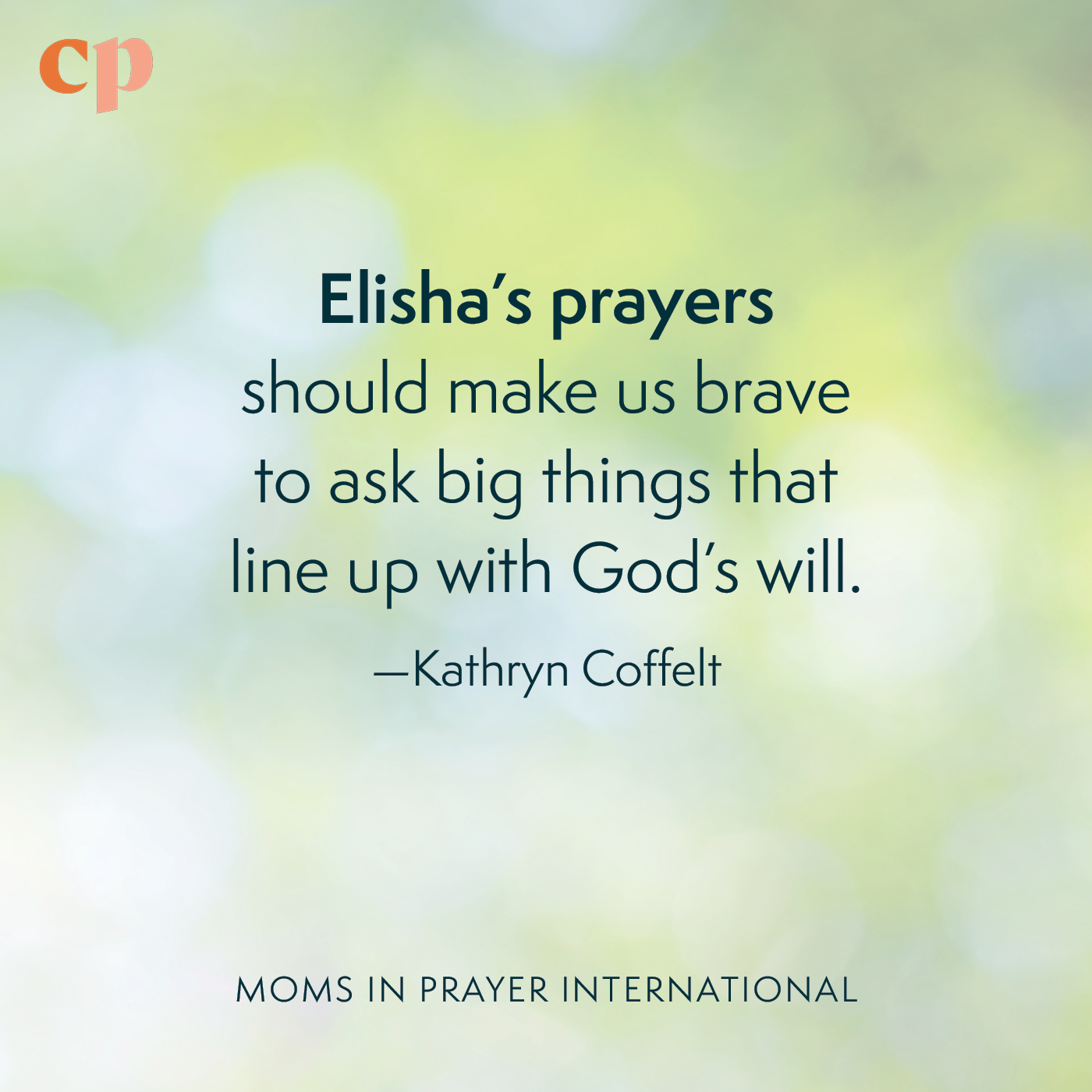 "Don't be afraid!" Elisha told him. "For there are more on our side than on theirs!" Then Elisha prayed, "O LORD, open his eyes and let him see!" The LORD opened the young man's eyes, and when he looked up, he saw that the hillside around Elisha was filled with horses and chariots of fire. As the Aramean army advanced toward him, Elisha prayed, "O LORD, please make them blind." So the Lord struck them with blindness as Elisha had asked. Then Elisha went out and told them, "You have come the wrong way! This isn't the right city! Follow me, and I will take you to the man you are looking for." And he led them to the city of Samaria. As soon as they had entered Samaria, Elisha prayed, "O LORD, now open their eyes and let them see." So the LORD opened their eyes, and they discovered that they were in the middle of Samaria. 2 Kings 6:16-20 NLT
I searched for a man among them who would build up a wall and stand in the gap before Me for the land so I would not have to destroy it, but I found no one. Ezekiel 22:30 NIV
Moms in Prayer
About our Guest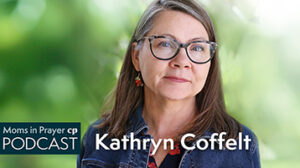 Kathryn Coffelt has a desire to see prayer become an actual offensive weapon and the first line of defense for Moms. After many years of prayer, she can testify that God is still answering, still guiding, and still in charge. Currently Kathryn serves as the Global Translation Coordinator for Moms in Prayer International Headquarters. She feels very blessed to work with an amazing group of translators all around the world to provide Moms in Prayer resources in many languages.
FOLLOW THE MOMS IN PRAYER PODCAST