I am a creature of habit. Since an early age, I realized that I thrive on routine and consistency; that I do not like surprises of any shape or form. The structure to life that I pursued served me well for many years. It guided me through my youth, "the college years," early adulthood, and when I became a stay-at-home mother of two.
However, no amount of routine or structure could have prepared me for the shock of finding myself a divorced, single mom after 13 years of marriage. My world went from steady and composed to what felt like a three-ring circus. I spent countless minutes and hours in prayer, seeking out my heavenly Father to understand what He wanted this "new" life to look like for me and my children.
It was during this time that I was inspired to go back to school. I had my bachelor's degree and a few years of work on my resume, but I knew that taking the next step and working on a master's degree would open the doors to provide the life I felt God calling me to for my children. So, I decided to pursue my Master's in Organizational Leadership through CCU Online. Attending Colorado Christian University was truly an answer to my prayers. God heard the expressed desires of my heart and guided me to a school that allowed me to keep faith and family my priorities.
While finances are always a concern when heading back to school, my primary challenge centered around how I would manage the time it would take to be successful in classes while making sure my kids had my attention and care.
How was I going to juggle being a full-time mom, full-time employee, and full-time graduate student? Even one of these areas of life comes with tremendous responsibility!
So, I developed my time management strategies and found the following to be the most impactful and productive:
Wake-up early before the kids get up and have quiet time with God in PRAYER. Get some chores/tasks done.
Schedule family time.
Prioritize and list tasks that have an immediate need vs. those that can be completed long term.
Set a timer for tasks that take focus and need to be as distraction-free as possible. This helped the kids understand the priority of what I was doing, but that it was temporary.
Assign age-appropriate chores for the kids which allowed me to manage other household tasks.
Sunday Night Prep: All breakfast/lunches/snacks/dinners prepared for the week with the help of the kids.
Set aside pride and ask for help.
While these strategies help juggle the tasks and events of daily life, it is so important to remember our humanness; that it's okay if we don't get everything done in a day that we "feel" we should.
Ultimately, it comes down to embracing the grace that God extends to us as his children and living in the freedom of that gift. This is not a free pass that permits us to neglect the vocations God has entrusted to us. It is the recognition that we are a work in progress and cannot extend this grace to ourselves. It is only our relationship with God through faith that allows us to receive the gift of grace.
But he said to me, "My grace is sufficient for you, for my power is made perfect in weakness." Therefore I will boast all the more gladly of my weaknesses, so that the power of Christ may rest upon me.  2 Corinthians 12:9 (ESV)
The "juggle" of life is real, but praise God that He covers our insufficiencies with His grace and redeems every aspect of life.
Prayer
Lord, I praise You that You are a gracious and merciful God, full of compassion and unfailing love. Forgive me for the times that I am hard on myself or I don't look to You to provide for all my needs. Thank you for my children and what You are doing in all of our lives. I ask that I will not worry about anything, instead pray about everything; that I will tell You my needs and that I won't forget to thank You for Your answers. In Jesus' Name, Amen.  (from Psalm 86:15, Philippians 4:6,19 NIV, TLB)
Are you a busy mom? Keep God first and be encouraged through praying with other moms for your kids and their schools. Just one hour a week where you will find rest for your soul.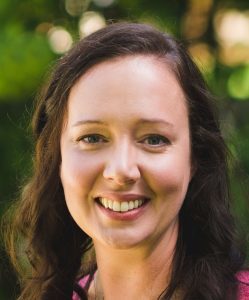 Rebekah Creeden is the Business and Project Coordinator for the Office of Enrollment in Colorado Christian University's College of Adult and Graduate Studies, where she serves by managing new and current enrollment initiatives in order to enhance the student experience. She lives in metro Denver with her two children.