Carol Kent's life was changed when she received the phone call that her only son had been arrested for murder. How do you breathe when your world comes crashing down and the child you love does something unthinkable? Where is God when your world falls apart? You won't want to miss a minute of today's gripping interview with Lee Nienhuis and Carol Kent.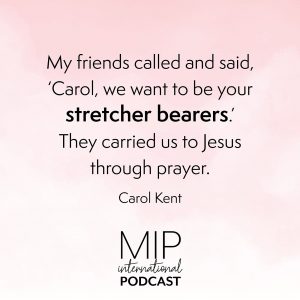 Show Notes:
"In my distress I called to the LORD; I cried to my God for help. From his temple he heard my voice; my cry came before him, into his ears." Psalm 18:6 (NIV)
The story of the stretcher bearers : Luke 5: 17-26
"A cheerful heart is good medicine, but a crushed spirit dries up the bones."  Proverbs 17:22 (NIV)
Learn more about the Kent Family's ministry to prisoners and those with loved one who are incarcerated
See Moms in Prayer Prison Ministry  Nancy Turock and her team of Prison State Liaisons recruit; train & support prison prayer group volunteers, and impact the lives of incarcerated mothers and their children through the Four Steps of Prayer.
To give a thanksgiving gift to Moms in Prayer, text 41444 and key in the word "Prompted."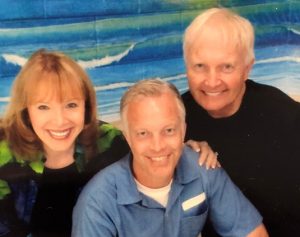 Carol Kent is an author, speaker and Bible Teacher. She is the founder and director of the Speak Up Conference, a ministry that equips speakers and writers to take the next step. With her husband Gene, she founded the nonprofit organization, Speak Up for Hope, which benefits inmates and their families. Carol is a popular international public speaker best known for being dynamic, humorous, encouraging, and biblical. She holds a master's degree in communication arts and a bachelor's degree in speech education. Some of her 20+ books include: When I Lay My Isaac Down, A New Kind of Normal, and her newest release, Unquenchable, Grow a Wildfire Faith that Will Endure Anything. She has been featured on the cover of Today's Christian Woman, and her articles have been published in a wide variety of magazines. You can connect with Carol on FB @authorcarolkent, and on Instagram and Twitter @carolkentspeaks.