Georgia State Coordinator, Jane Fischer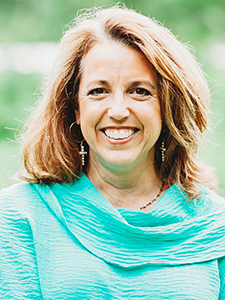 Hello Georgia moms! When my husband and I moved to Georgia a few years ago, we immediately loved this beautiful, diverse state. It has been a gift to meet the incredible network of women here who have been praying moms for decades. What a legacy we have in Georgia. You and I are standing on the shoulders of those praying women who have come before us. How we thank the Lord for each one!
I invite you to join us, to pray in a deeper, more strategic way for your children! We have women positioned throughout the state who can help you fan into flame the gift of prayer for your child and their school.
I would love to hear from you. If you're not in a Moms in Prayer group yet, you need to get connected! Experience another mom praying for your child and the joy of seeing God at work in your child's school.
You can reach me at: GA@MomsInPrayer.org
My Moms in Prayer Story
I was invited to my first prayer group when my boys were in elementary school. I had no idea what to expect. I cried many times the first year because it touched me deeply to hear women praying for my children by name.
Now that my boys are grown and out of the house, I don't know where I would have been without the loving support of gracious Moms in Prayer women. The powerful, scriptural prayers carried us through many difficult times and many joyous ones as well. There is a pure beauty in learning to lean in and trust God in all circumstances. Learning to pray His Word through Moms in Prayer gave me the tools I needed to live with the peace that passes all understanding.
I love to share the ministry of Moms in Prayer because I have seen how it changes the lives of moms, children, the schools and our communities. Won't you join us?
Rejoice always, pray continually, give thanks in all circumstances; for this is God's will for you in Christ Jesus. 1 Thessalonians 5:16-18 (NIV)
What's your Moms in Prayer story? I would love to hear it! If you don't have one yet, make sure to connect with a Moms in Prayer group now.
You can reach me at: GA@MomsInPrayer.org