Our schools and our children need prayer more than ever in the 2020-2021 school year as they continue to navigate uncharted waters.
Let's BE THERE for them in prayer!
Join a local group in your community!
Start a group! We'll show you how.
We cover our kids in prayer from preschool to college & young adult
---
IF YOU HAVE COVID RESTRICTIONS, GROUPS CAN MEET ONLINE OR IN PERSON THROUGH SOCIAL DISTANCING
NEW APPAREL & ITEMS FOR HOME, FOR A LIMITED TIME ONLY – MARK YOUR CALENDAR!
Resources
MOMS IN PRAYER SUPPORTS YOU WITH RESOURCES, FEATURING:
---
New Prayer Resource!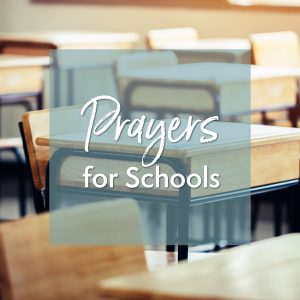 Prayer sheets to guide you
Tools to help you lead a group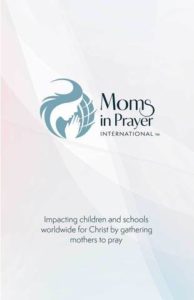 Newsletter
DELIVERED TO YOUR INBOX MONTHLY
Get a front row seat to global prayer impact
---
Blog
INSPIRATIONAL STORIES FOR YOUR UNIQUE NEEDS IN OUR CURRENT TIMES
---
Connect on Social Media
JOIN OUR COMMUNITY WITH DAILY SCRIPTURE PRAYERS AND MORE!
                   
---
SUPPORT OUR GLOBAL VISION
Our vision is that every school in the world
would be covered with prayer.