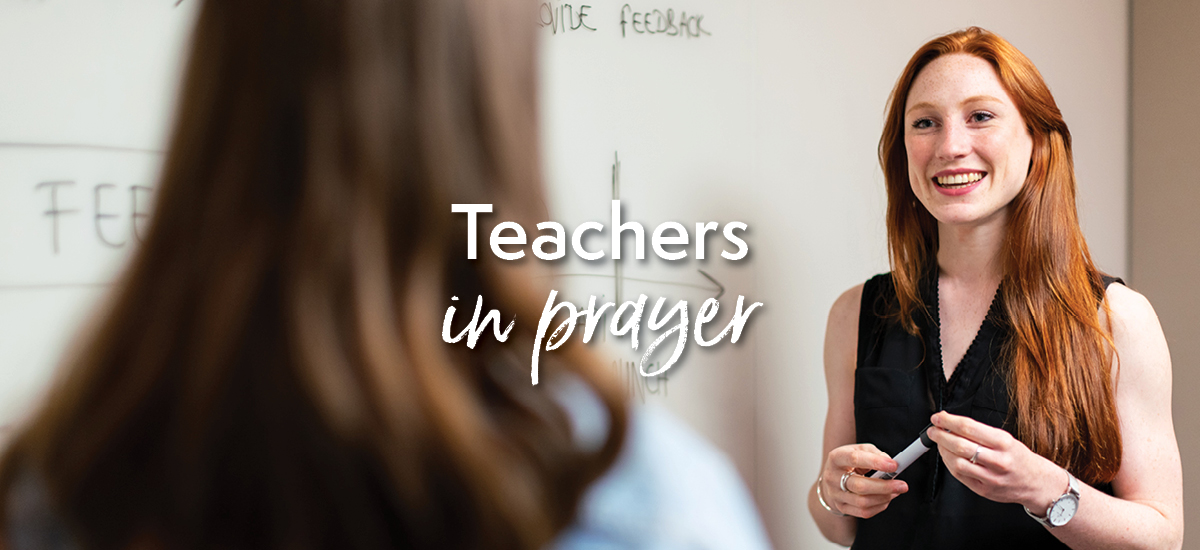 Praying Together For Our Schools
Spend time in prayer for students, your fellow teachers & issues that affect the school
Sally Burke, President of Moms in Prayer International, encourages you to pray:
Answers to Teachers' Prayers
Students' lives have been turned around.

Parents came to meetings ready for a battle with the staff and ended up in tears, thanking us for loving their children.

God's hand in the safety He provided and the Good News Club that is now on campus.
Other Resources to Help You
Twenty-five years ago, on a small school campus in southern California, I joined two other teachers to begin praying once a week for 20 minutes before school began.