Share Moms in Prayer
At my church, we handed out Moms in Prayer brochures and shared personally about the ministry. Two new groups began and several women joined existing groups!— Carol, praying mom in Arkansas.
I use the Moms in Prayer resources as a "go to" for all women. As soon as I show them simple ways to praise God and pray scripture over their children, they are hooked.— Stephanie, area coordinator
Invites
---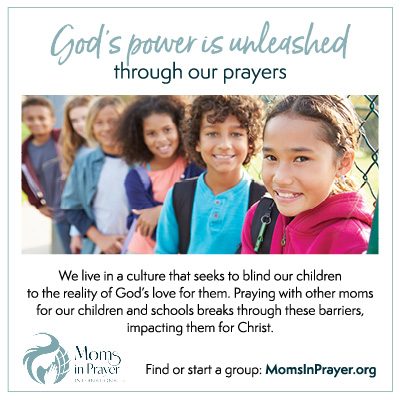 ---
Please do not post flyers in public schools.
Events & Church Resources
Teacher Appreciation
Words & Deeds:  Show appreciation through written notes, goodies or gifts.