A place where we are encouraged and equipped as moms so we can better pray for and impact the next generation
Latest Episode & Show Notes
---
Listen in to a praying mom's testimony about God doing greater works than she could ask or imagine in her children's lives. Those prayers that seem so big to us, are not impossible for our God!
MORE RECENT EPISODES WITH SHOW NOTES
WHAT MOMS ARE SAYING
"If you are passionate about raising kids who follow Christ, this podcast will both challenge and inspire you."
"This has become one of my favorite podcasts to listen to! One of the best parts is the prayer at the end!"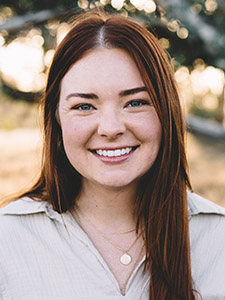 YOUR PODCAST HOST
Aubrie Hoover serves on the Moms in Prayer staff and is passionate about sharing God's Word and His Truth through Bible studies, devotionals, speaking, and now the podcast. Her eyes were opened to the power of prayer when she saw revival on her school campus. This set her heart on fire to see people gather to pray and seek God for revival and spiritual awakening worldwide. "Through the podcast, I pray that God will use each conversation to the reveal the fullness of Who He is and this will fill each listener with confident assurance that God is with them and will strengthen them for all He calls them to."
GIVE
The Moms in Prayer podcast is reaching listeners in more than 135 countries.
Will you help us continue to offer this free resource to moms worldwide?
---