Our vision is that every school in the world would be covered with prayer.
What if you could change the world – not just for today but for generations to come? At Moms in Prayer International, we believe that a mom can be the single greatest force for good in the lives of her children and the children around her. We believe that lives and whole communities are changed forever when moms gather together to pray to the only One who can change a human heart. Moms can make the difference as they reach out to God in prayer- moms just like you.
---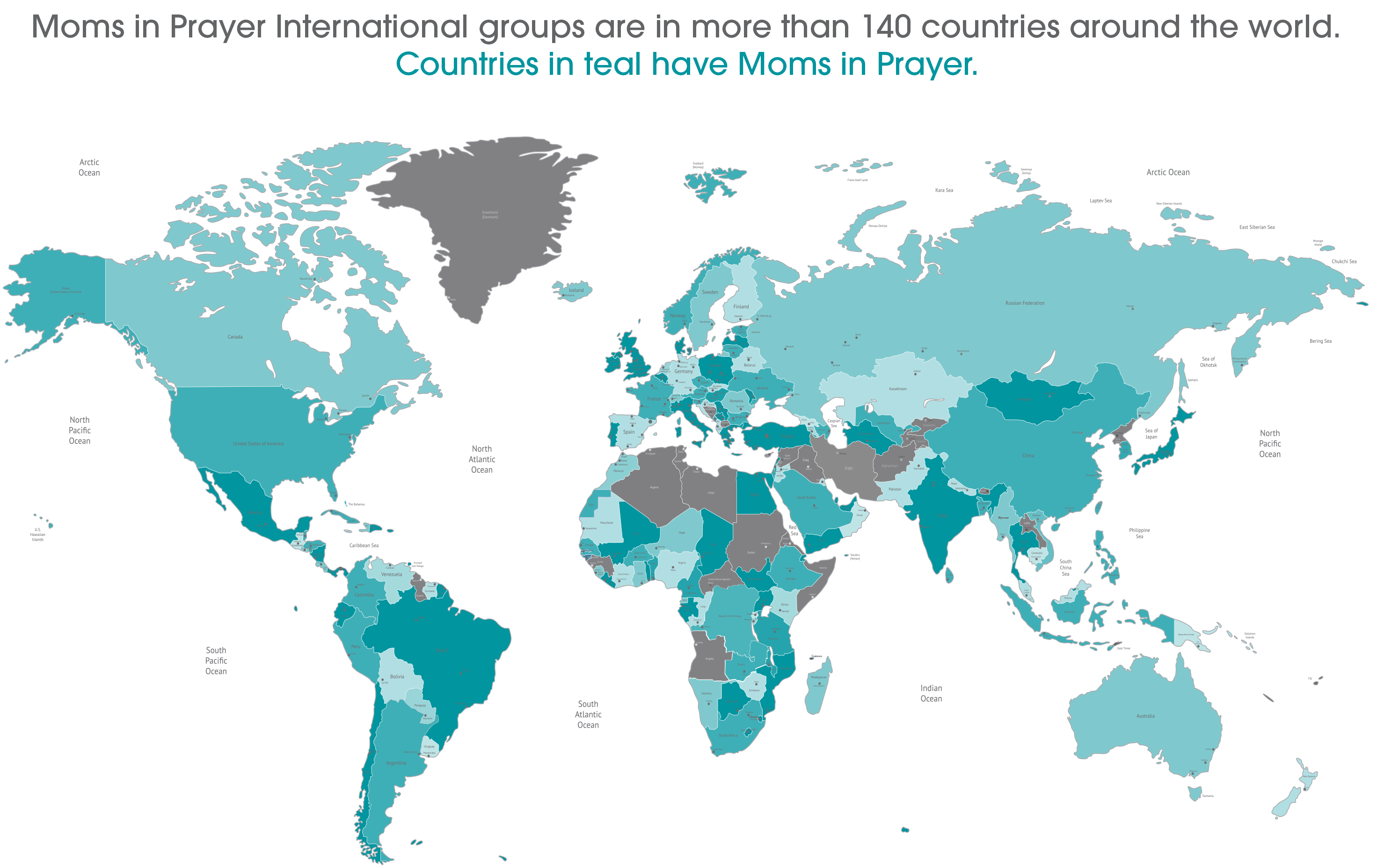 OUR MISSION

Moms in Prayer International impacts children and schools worldwide for Christ
by gathering mothers to pray.
---
Our Purpose
To pray that our children will receive Jesus as Lord and Savior, then stand boldly in their faith
To pray for teachers and school staff
To pray that teachers, administrative staff, and students would come to faith in Jesus Christ
To provide support and encouragement to moms who carry heavy burdens for their children
To pray that our schools will be directed by biblical values and high moral standards
To be an encouragement and a positive support to our school
When you join a Moms in Prayer group, you're becoming part of a much bigger story of prayer for the children of the world.
Join a Group