"God is faithful no matter what because that's His character. When I'm faithless or my faith wavers, God is, and always will, remain faithful." Today we begin a new podcast series called "How Great is Our God," focusing on the different attributes of our amazing God. This week, Aubrie welcomes Barbara Kemp to the podcast. For 13 years, Barbara has been our International Leadership Developer for Africa and has seen God do more than she could ask or imagine. Today she shares how she witnessed God's faithfulness in long awaited answers to prayer in her own family as well as how God is mightily moving throughout Africa.
The Moms in Prayer Podcast is a part of the Christian Parenting Podcast Network. To find practical and spiritual advice to help you grow into the parent you want to be visit ChristianParenting.org
Scriptures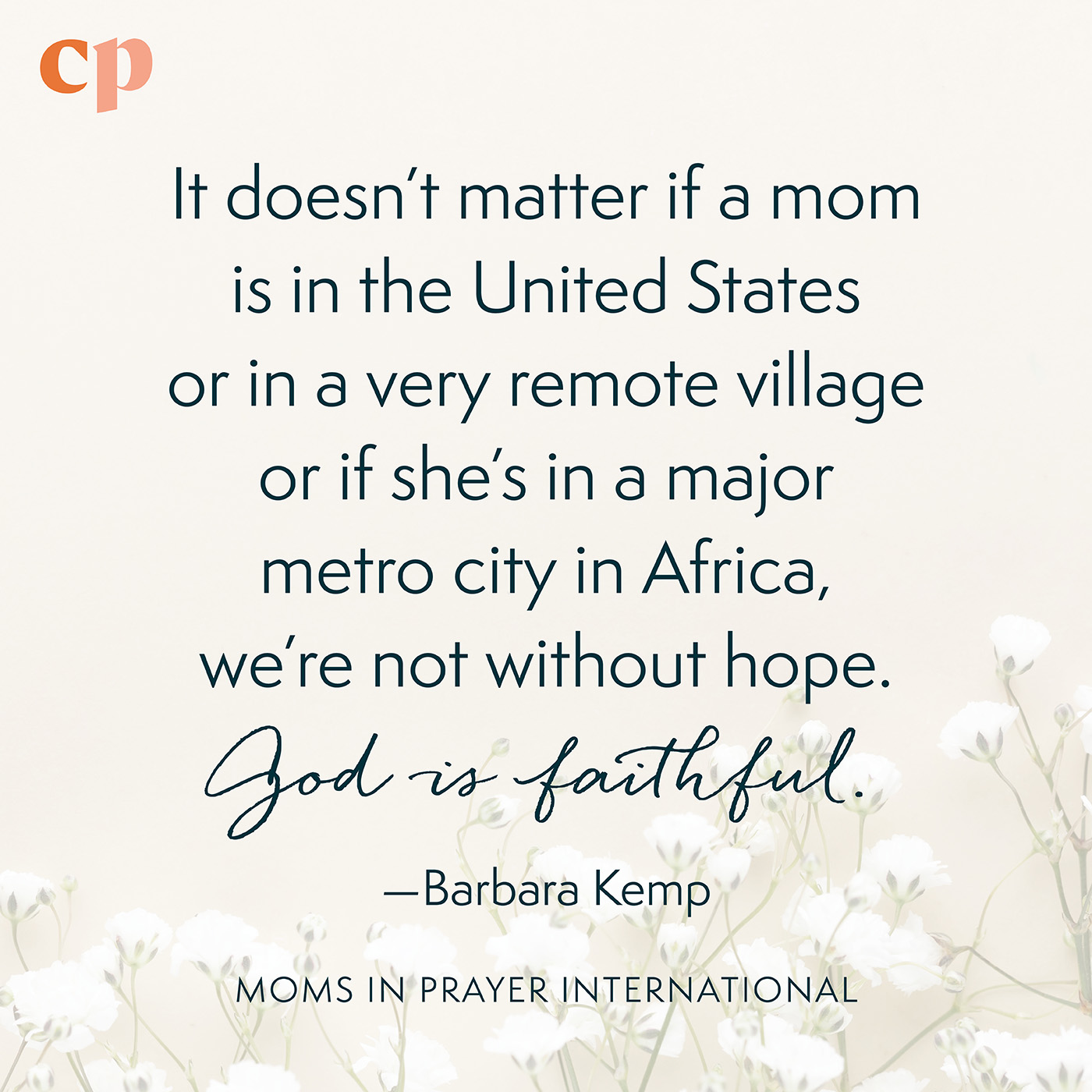 The steadfast love of the LORD never ceases; his mercies never come to an end; they are new every morning; great is your faithfulness. "The LORD is my portion," says my soul, "therefore I will hope in him." Lamentations 3:22-24 ESV
You shall love the LORD your God with all your heart and with all your soul and with all your might. Deuteronomy 6:5 ESV
For the word of the LORD is right and true; he is faithful in all he does. Psalm 33:4 NIV
For as the heavens are higher than the earth, so are my ways higher than your ways and my thoughts than your thoughts. Isaiah 55:9 ESV
I will sing of the steadfast love of the LORD, forever; with my mouth I will make known your faithfulness to all generations. Psalm 89:1 ESV
Now may the God of peace himself sanctify you completely, and may your whole spirit and soul and body be kept blameless at the coming of our Lord Jesus Christ. He who calls you is faithful; he will surely do it. 1 Thessalonians 5:23-24 ESV
Moms in Prayer
New to Moms in Prayer? How to get started
Moms in Prayer Shop
SHARE this blog with a friend – click on a social media icon on screen 
Support Our Mission
About our Guest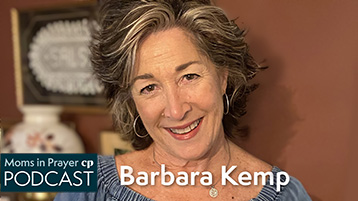 Barbara Kemp has been married to Lloyd for 44 years. She's blessed to be called Mom by two sons and is affectionately "Noni" to her grandchildren. After 29 years, Barbara is still praying for her grown children and grandchildren. She's had the privilege of serving as Roster Manager, Area Coordinator, Regional Coordinator, State Coordinator, Division Coordinator, and International Leadership Developer for Moms in Prayer. In 2008, she took a mission trip to Kenya. Upon her return to Kentucky, Barbara's heart was never the same. She sensed God calling her to serve the women of Africa through Moms in Prayer International. For 13 years, Barbara has seen God do more than she could ask or imagine in Africa and beyond.
FOLLOW THE MOMS IN PRAYER PODCAST