"Sister, you are the one. You will be praying with the moms." Thirteen years ago, Diana DeFouler rose to her pastor's challenge to begin a prayer group using the Moms in Prayer Booklet. From that surprising start, God has used Diana in countless strategic positions within the Moms in Prayer ministry. Ultimately, she became the current Director of Central America. Join Lee and Diana for a conversation about prayer, obedience, and their excitement about Awaken Hope, an exciting 2-Day International event in Carlsbad, CA October 11-12, 2019.
Countries in Central America include: Guatemala, Costa Rica, Nicaragua, Panama, El Salvador, Honduras and Belize.
Join a community of moms who will be at our 2-Day International Event, Awaken Hope, October 11-12, 2019! Click on the image below:
About our Guest: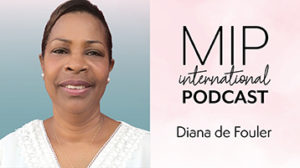 Diana DeFouler, Moms in Prayer Central America Director, lives in Panama City, Panama with her husband of 36 years. After many years of praying in a Moms in Prayer International group and leading other teams throughout Central America in prayer , she has learned to focus her faith, thoughts and energy on the one true God, through whom all is possible, and who always has a purpose for everything that happens in our lives. Diana has two grown children and two grand babies. Find out more about Diana and the Central America Moms in Prayer team.