Amidst our busy lives as mothers, we need to find time to pray for our young ones.
To ensure our children grow in faith and the light of God in this sin-filled world, we must pray for them continuously. When we pray, we put all of our faith and trust in God to take care of our children, knowing we can't do it on our own.
Trust in the Lord with all your heart and do not lean on your own understanding. In all your ways acknowledge Him, and He will make your paths straight. Proverbs 3:5-6
Having a child was a miraculous experience for me
Before I had my first daughter, Celina, I suffered two miscarriages. My first miscarriage was in April 2014 and the second was in November of the same year.
One Sunday morning in December 2014, I was at church and praying just before the sermon. I expressed to God that I am His child and that I knew His thoughts for me were good.
"For I know the plans I have for you," declares the LORD, "plans to prosper you and not to harm you, plans to give you hope and a future." Jeremiah 29:11
I said by faith, that I would never suffer another miscarriage. I declared that I am going to conceive and have a healthy baby. I chose September 30th as my child's birthday. I calculated that if I were to get pregnant in January, I would have the baby in September. Lo and behold, in January I got pregnant. After my first scan, the doctor told me that the expected date of delivery was September 30th!
God is faithful. He is closer to us than we think.
I had my healthy baby girl, Celina, on September 28, 2015. She has grown into a very smart young girl. Then I had her little sister, Eva, on September 20, 2018.
I lay my hands on my girls every morning before they go to school and bless them. As their mother, my prayer over them carries weight.
I am raising my daughters with strong Christian values. There are many confusing messages out there. To keep our children rooted in the word of the Lord, we must nurture them with it.
Below are Bible verses I declare over my daughters. You can also use these verses for your sons:
I praise You, God, for ________ (child's name) is fearfully and wonderfully made by You. Marvelous are Your works and I pray that his/her soul knows this very well. From Psalm 139:14
I tell them that they are blessings from the Lord.
For ________ (child's name) is God's workmanship, created in Christ Jesus for good works which God prepared beforehand, that he/she should walk in them. From Ephesians 2:10
The Lord will keep you from all harm— he will watch over your life; the Lord will watch over your coming and going both now and forevermore. Psalm 121:7-8
"… No weapon formed against you shall prosper, And every tongue which rises against you in judgment You shall condemn. This is the heritage of the servants of the LORD, And their righteousness is from Me," says the LORD. Isaiah 54:17
If you say, "The LORD is my refuge," and you make the Most High your dwelling, no harm will overtake you, no disaster will come near your tent. For He will command His angels concerning you to guard you in all your ways. Psalm 91:9-11
My good friend introduced me to Moms in Prayer at the beginning of the year. My experience with this ministry has made me realize how critical it is to pray God's Word for our kids.
I have also noticed an improvement in my prayer life and I feel like I have gained sisters from all over the world.
Praying for our children results in changed hearts and lives. My daughter Celina loves going to church and she enjoys praying. During the Covid-19 lockdown in South Africa, I remember how upset she was that we couldn't go to church. God continues to amaze me. He also provided healing power for my daughter Eva when she was very sick.
I want to also encourage mothers to affirm your children with positive words. Never say anything negative about your child's character, only about the behavior. I understand sometimes we may get upset and say things we will later regret, but let us try our best to always speak favorable things about our children.
I hope my story inspired you.
How do you make prayer for your children a priority? Comment below.
SHARE this blog with a friend – click on a social media icon on screen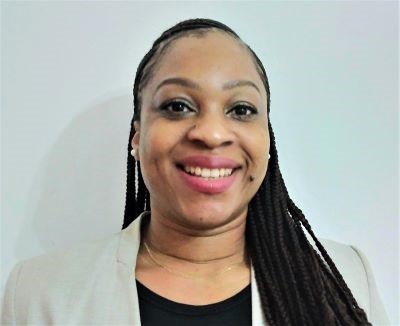 Chinenye Ndukwe is a mother to two girls, ages 6 and 3, and lives in South Africa. She firmly believes that in this time of social media, there is a need to create a positive platform where children, teenagers, and moms can learn Christian values and get help staying grounded in their prayer lives. Chinenye recently joined a Moms in Prayer group. She also enjoys giving back to her community by volunteering through Lions Club International and other local charities.