There is a hidden people group among all 50 US states and around the world. Military families face unique challenges that are often overlooked by their civilian counterparts. In today's episode, Lee talks to Salena Duffy and Megan Brown about the need for community and prayer among military moms today and their unique position to impact the world for Christ.
Download this episode (right click and save)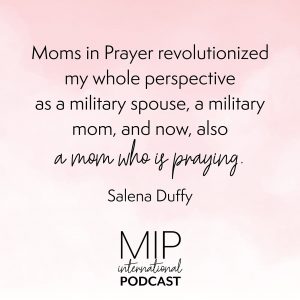 Salena Duffy is the wife of a retired, US Army officer, and the mom to three boys. A dynamic speaker and lover of Jesus, Salena is also a Moms in Prayer mom and the former Military Liaison for Moms in Prayer International. The Duffy family makes their home in beautiful Colorado.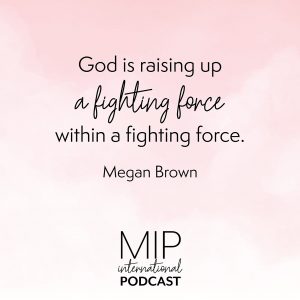 Megan Brown is the founder of All Her Paths Ministries. She is a seasoned military spouse whose husband serves in the US Air Force. Her family views this Air Force life as an opportunity to perpetually live on mission. The mission field is wherever the government sends them. Each new station is a chance to push the Gospel forward in military communities, both stateside and abroad.