Prayer is work. What happens if prayer doesn't come easily to you? Is this spiritual defeat? In today's episode, Lee talks to her friend, Katie M. Reid, a self-proclaimed "Modern-day Martha" who readily admits that it can be difficult to slow her task oriented bent to sit in worship and prayer. Katie talks about the importance of our spiritual posture as a beloved daughter no matter our temperament.
Scripture: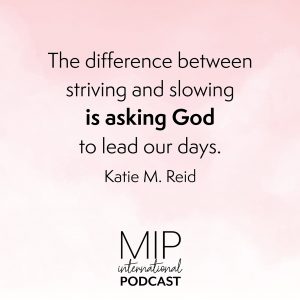 You can find the story of Martha and Mary in Luke 10:38-42 (NIV):
As Jesus and his disciples were on their way, he came to a village where a woman named Martha opened her home to him. She had a sister called Mary, who sat at the Lord's feet listening to what he said. But Martha was distracted by all the preparations that had to be made. She came to him and asked, "Lord, don't you care that my sister has left me to do the work by myself? Tell her to help me!" "Martha, Martha," the Lord answered, "you are worried and upset about many things, but few things are needed—or indeed only one. Mary has chosen what is better, and it will not be taken away from her."
Book:
Made Like Martha: Good News for the Woman Who Gets Things Done by Katie M. Reid
Song:
Special thanks to Katie for permission to use her song at the end of this podcast episode.
Daughter-original lyrics and song by Katie M. Reid. Available for download on Itunes by Katie Reid or  www.katiemreid.com/singer/
SHARE this blog with a friend – click on a social media icon on screen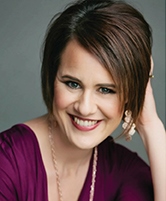 About our Guest: Katie M. Reid is a national speaker, singer/songwriter, and author of Made Like Martha: Good News for the Woman Who Gets Things Done. She holds a Masters Degree in Secondary Education and has been published on: Focus on the Family, TODAY's Parenting Team Blog, MOPS, and For Every Mom. Katie is a fan of musicals and cut-to-the-chase conversations over tea. Katie lives with her husband and five children in the middle of Michigan. Sign-up to receive weekly encouragement at: katiemreid.com  You can also connect with Katie on Facebook at KatieMReidWriter.  Instagram, Pinterest and Twitter:  @KatieMReid.