Arkansas State Coordinator, Debbie Strobel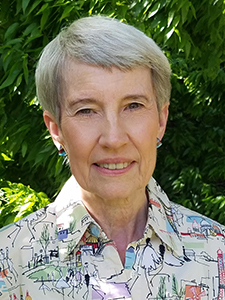 The Supernatural State
When I became the Arkansas State Coordinator in 2010, the Lord gave me Isaiah 43:19 as the verse for our state, "See, I am doing a new thing! Now it springs up; do you not perceive it? I am making a way in the desert and streams in the wasteland." Over these years, God has and is continuing to raise up new groups of praying moms where there have not been groups before. My prayer is that our state will no longer be known as the Natural State, but as the Supernatural State, because of the great and mighty work that the Holy Spirit is doing here. Will you join me in this work?
I would love to hear from you. If you're not in a Moms in Prayer group yet, you need to get connected!
Experience another mom praying for your child and the joy of seeing God at work in your child's school.
You can reach me at: AR@MomsInPrayer.org
My Moms in Prayer Story
In 2004, a friend from church invited me to a new prayer group she was starting called Moms in Prayer. My sons were both moving from private to public school that year. I knew they needed much prayer for the transition, especially my younger son, who opposed the move. God worked miracles that first year, and has continued to do so through my Moms in Prayer journey. After just a few weeks in his new school, my youngest son had made life-long friends and never even mentioned his old school. A few years later, we prayed my older son through the process of receiving a service academy appointment. He received the news the afternoon after our group had praised God as the Revealer!
Through Moms in Prayer, I learned the power of praying in unity with other moms. The women in my group are my closest friends, and ones who I know I can trust with anything. I also learned the power of praying Scripture. When we put our child's name in a verse, we know we are praying God's will for them because we are praying God's own words!
I have been married to my college sweetheart, Michael, since 1977, and we live in North Little Rock. We have two grown sons. Preston is an officer in the Coast Guard, and Grant is working as a Sales Analyst in Rogers. Preston was married in 2018 and I am excited to finally have a daughter in the family! My hobbies include pastel painting and doing activities with our two rescue dogs.
What's your Moms in Prayer story? If you don't have one yet, make sure to connect with a Moms in Prayer group now.
You can reach me at: AR@MomsInPrayer.org