North Dakota State Coordinator, Jean Hendrickson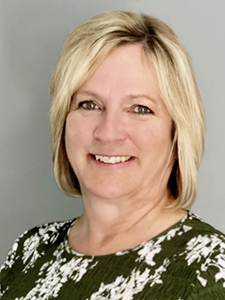 I'm so glad you have come here to find out more about Moms in Prayer! The groups in North Dakota have been praying for you and the children and staff of the schools in our state need you! When we gather in our small, intimate groups, we have the privilege of praying for the salvation of students and teachers, administrators and school staff, as well as specific concerns. We are blessed by loving moms who deeply care for each other's children.
For more than 20 years I have found hope and peace by praying with other women through the Four Step format that we use in Moms in Prayer. I want Moms in Prayer International to become a common name in churches, schools and homes. By inviting others we can make that happen and prayerfully, see many more schools in North Dakota covered in prayer.
I would love to hear from you. If you're not in a Moms in Prayer group yet, you need to get connected! Experience another mom praying for your child and the joy of seeing God at work in your child's school.
You can reach me at: ND@MomsInPrayer.org
My Moms in Prayer Story
My precious Pastor's wife, Sue, introduced me to Moms in Prayer over 20 years ago, asking if I would be interested in praying for my children. YES! What better gift could I give to my children than to cover them in prayer! God heard my prayers for my children, to be His light in the world. My oldest is on a college football team without much field time, but with the opportunity to lead team prayers on that field. My daughter has brought others to church and witnessed to people at all her different jobs. My youngest son attends Hillsong Academy in Australia and is learning how to share Christ with people wherever he meets them. Oh, God is so good!
When we gather together for our prayer time, it's so comforting to know that Moms in Prayer women really care and that what we pray about will not be heard outside those four walls.
"Then he said to his disciples, 'The harvest is plentiful but the workers are few. Ask the Lord of the harvest, therefore, to send out workers into his harvest field.'"
What's your Moms in Prayer story? I would love to hear it! If you don't have one yet, make sure to connect with a Moms in Prayer group now.
You can reach me at: ND@MomsInPrayer.org