Washington State Coordinator, Katie Kondo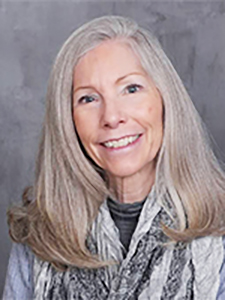 One of the greatest blessings a woman can have is to share her concerns with like-hearted sisters in faith-filled, consistent prayer!
Moms in Prayer is a perfect "shelter" for moms to gather safely, focus on our Sovereign God, and learn to pray in one accord for our children. I discovered this oasis in 1988 when our son was seriously avoiding school…in first grade! By keeping him covered with prayer for so many years, he is now a valued educator in our local school district, and his wife is a kindergarten teacher. They are fun parents of four active daughters and one inquisitive son. Our daughter also enjoys serving in Public Education. The Lord does work everything for our good!
The Lord of the Harvest has been watering the seeds of faith in the four corners of our beautiful state, and we have seen Him answering prayer in abundance! Our mission is to include international moms who pray in their "heart language," moms of children with special needs, moms of prodigals, moms in empty nests, and mommas with little ones still chirping in the nest! Of course, all Grandmas and Nanas as well!
ALL of our youth are needing prayer as never before…come join this quiet army of believing moms!
I would love to hear from you. If you're not in a Moms in Prayer group yet, you need to get connected! Experience another mom praying for your child and the joy of seeing God at work in your child's school.
You can reach me at: WA@MomsInPrayer.org
My Moms in Prayer Story
In 1987, our son was having issues in elementary school. My neighbor, a former teacher, and I met to pray for our first-grade sons. We soon heard Fern Nichols, Moms in Prayer Founder, on the Focus on the Family radio broadcast and our mission was born!
I exchanged fear for faith as I eagerly welcomed the prayer strategy, using the Word of God within the simplicity of the four steps of prayer. Each year the Lord has provided prayer partners. I have been blessed to discover the gracious spirit displayed by women on all levels of this ministry.
My husband, Mark, our son Ross and his wife Liz, and our daughter Mikey, all serve in Public Education. And we have five well-loved, young grandchildren. Recently I counted the number of schools my family has attended or schools where they have been on staff. In 30 years of Moms in Prayer, I have prayed for over 30 schools!
What a privilege it has been to encourage students, teachers, staff and administrators with the eternal power of prayer.
What's your Moms in Prayer story? I would love to hear it! If you don't have one yet, make sure to connect with a Moms in Prayer group now.
You can reach me at: WA@MomsInPrayer.org