Indiana State Coordinator, Lori Bell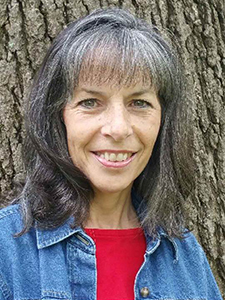 Indiana is known as The Crossroads of America. Like traveling folks making decisions about which road to take to reach their destination, moms also make choices as we raise our children. I've found Moms in Prayer to be a 'good way,' teaching me the ancient path of prayer. As I've entrusted my children to God through praying with other moms, I've found sweet rest for my soul.
As we 'cross roads' through social media, church fellowship or having a cup of coffee – women are learning of Moms in Prayer and discovering the peace, hope and joy that comes from focused prayer for our children and schools!
"This is what the LORD says: 'Stand at the crossroads and look; ask for the ancient paths, ask where the good way is, and walk in it, and you will find rest for your souls.'"  Jeremiah 6:16a,b (NIVUK)
I would love to hear from you. If you're not in a Moms in Prayer group yet, you need to get connected! Experience another mom praying for your child and the joy of seeing God at work in your child's school.
You can reach me at: IN@MomsInPrayer.org
My Moms in Prayer Story
Twenty years ago, God answered my cry for a deeper prayer life by introducing me to Moms in Prayer. A group leader at our church shared a testimony from a mom whose son had been killed at Columbine High School. This mom's involvement in a Moms in Prayer group was instrumental to her giving thanks for her son's sixteen years and knowing the promises and characteristics of God to cling to in this very difficult time.
My heart was touched and I wanted that same depth of faith. God provided a prayer partner and I began a group for my children's elementary school. Many years later, I continue to enjoy the sweet blessing of praying with other moms and grandmas in my church-based group.
I've been married to Greg for 34 years and we have two adult children, one daughter-in-love and three delightful granddaughters. I enjoy horseback riding, hiking and spending time with my family.
This Bible verse has meant much to me and so I share it with you, "God is our refuge and strength, an ever-present help in trouble."  Psalm 46:1 (NIV)
What's your Moms in Prayer story? I would love to hear it! If you don't have one yet, make sure to connect with a Moms in Prayer group now.
You can reach me at: IN@MomsInPrayer.org