Maine State Coordinator, Pat Rohm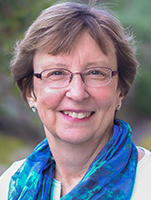 I rejoice because God is calling YOU to prayer for the children and schools in Maine. Moms in Prayer is growing in Maine and I can't wait to see where God will take us. I live in North Berwick and have been married to my high school sweetheart for 46 years. I am privileged to be called "Mom" by three daughters and their husbands and "Meme" to ten grandchildren and several foster grandchildren over the last few years.
I am humbled to serve you as Maine State Coordinator. Pray with me and watch as God answers BIG!
We are impacting Maine children and schools for Jesus by gathering moms, grandmas and aunts to pray. My goal is to equip you in our prayer format, encourage growth in your groups and share our ministry across the state.
I would love to hear from you. If you're not in a Moms in Prayer group yet, you need to get connected! Experience another mom praying for your child and the joy of seeing God at work in your child's school.
You can reach me at: ME@MomsInPrayer.org
My Moms in Prayer Story
In the past when I prayed, my mind wandered and before I knew it, I was off track. Over the years, God called me to a more in depth prayer life. Then I was introduced to Moms in Prayer.
The four steps of prayer format: praise, confession, thanksgiving and intercession, have been instrumental in taming my wandering mind! Each step pulls me back on track. As I praise God for who He is and take my eyes off of circumstances, I gain a new perspective. Confession allows me to come to God clean and with confidence. Thanking Him with other women and hearing answers to prayer, has taught me to be more grateful. When I'm feeling overwhelmed and unable to pray, another mom in my group is there to help lift my child before our Almighty God.
Coming together for one hour a week, praying in one accord for our children and schools, is an experience I wish I had started many years ago. Don't miss out on this! I look forward to helping you connect with or start a group so you may experience a growing prayer life through Moms in Prayer. …watch and be utterly amazed. For I am going to do something in your day that you would not believe, even if you were told. Habakkuk 1:5 NIV
What's your Moms in Prayer story? I would love to hear it! If you don't have one yet, make sure to connect with a Moms in Prayer group now.
You can reach me at: ME@MomsInPrayer.org