USA Country Coordinator, Susan Shepherd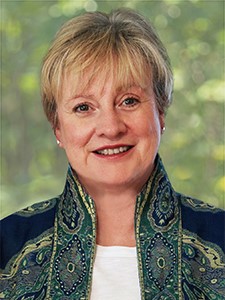 Hello moms and sisters in Christ! I am so glad you have found Moms in Prayer! My neighbor shared this ministry with me 25 years ago, and I am forever grateful she did. Through praying with others week after week, God has taken me deeper in prayer and deeper in my relationship with Him. We saw answers to our prayers fall like rain onto dry and thirsty ground. I hope you too, will begin praying in a Moms in Prayer group. I believe that just like I did, you will experience God's peace, provision, and blessing as you pour out your heart.
I would love to hear from you. If you're not in a Moms in Prayer group yet, you need to get connected! Experience another mom praying for your child and the joy of seeing God at work in your child's school.
You can reach me at: USACC@MomsInPrayer.org
My Moms in Prayer Story
My journey began when our youngest daughter's 2nd grade teacher went on emergency maternity leave after only two days of school. Two weeks and ten substitutes later, we needed stability! Soon after, I began praying in a Moms in Prayer group. God brought a bright, young, loving teacher. She enjoyed a wonderful school year. Looking back, I have seen God move my children's hearts to salvation, found help to navigate middle school, high school, college choices, first jobs, finding godly spouses, and the arrival of grandchildren! I have watched God use the messy, the hard, the unexpected, the poor choices as well as the good ones, and work them for good. My group members and I are still praying and waiting for some answers, but God has given us insight and a new perspective.
I pray you will experience God's powerful presence each week as you gather to pray. May you see your children grow to love the Lord their God with all their heart, soul, mind, and strength. May your school's atmosphere be impacted for Christ, and your own relationship with God become deeper and richer as you pray. May His sweet answers to prayer fall like rain! Find rest, O my soul, in God alone; my hope comes from Him. Psalm 62:5 (NIV)
What's your Moms in Prayer story? I would love to hear it!
If you don't have one yet, make sure to connect with a Moms in Prayer group now.
You can reach me at: USACC@MomsInPrayer.org