Society is being wracked by fear and anxiety. How can we, as Christ-following mothers live apart from this worry trap? Today, Lee sits down with Dr. Michelle Bengtson to discuss ways we can lead our families to peace even when we don't have the solution.
Scriptures:
John 14:27
2 Timothy 1:7
John 16:33
Romans 10:17
Jeremiah 29:11
Books:
Breaking Anxiety's Grip:How to Reclaim the Peace God Promises by Dr. Michelle Bengtson
Hope Prevails by Dr. Michelle Bengtson
Website:
SHARE this blog with a friend – click on a social media icon on screen
About Our Guest: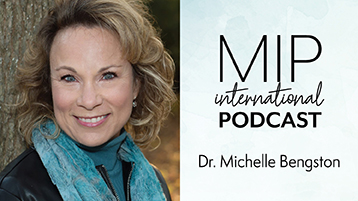 Dr. Michelle Bengtson is a board-certified neuropsychologist with more than 25 years of experience in the mental health field. She is a national and international media resource on mental health and wellness. Dr. Bengtson is the author of the award-winning Hope Prevails and Hope Prevails Bible Study. She writes for Roma Downey and Mark Burnett's LightWorkers.com, and For God's Glory Alone Ministries. She lives in Dallas/Fort Worth with her husband of 30 years, their two sons, and three dogs.