Your gifts enable us to take the powerful message of prayer to the next generation of praying moms and to bring us closer to fulfilling our vision that every school in the world would be covered in prayer.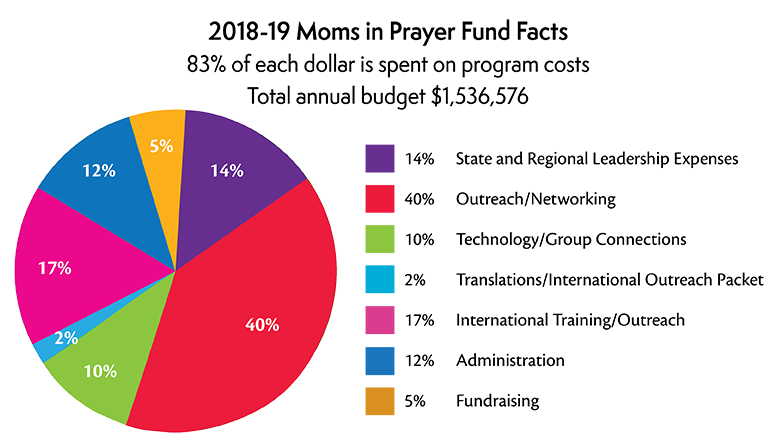 "I have been changed through praying for children and schools. The children are the leaders of the next generation. Everything we can do to invest in them will bear eternal rewards!" — volunteer and donor.
You Can Trust Us
We consider the donations we receive to be a precious gift, sent from loving people who have sacrificed to make their gifts possible. Therefore, our obligation is to spend that money wisely and conservatively and to make every dollar stretch as far as possible to increase the number of children and schools covered in prayer.
Moms in Prayer International is a non-profit charity exempt from federal income tax as described in Section 501(c)(3) of the Internal Revenue Code.
All donations to Moms in Prayer International are tax-deductible to the fullest extent allowed by law.
Read more about our Financial Integrity and Privacy Policy.