Moms in Prayer is excited to partner with Operation Christmas Child
to pack shoe boxes and include hand-written prayers to children & their families.
 "The most important thing you can send with a box is prayer." Franklin Graham, President and CEO of Samaritan's Purse
Each shoebox is filled with joy, hope and love.
---
The treasures and personal prayer inside communicate that someone cares for them and give each child an opportunity to experience the love of God.
As a prayer partner, you play a vital part in sharing the love and hope of Christ with a generation of children, their families, and their communities in more than 150 countries around the world. Just as God prepares the hearts of those who will receive shoebox gifts, He wants to work in the lives of those who help make these gifts possible—including you.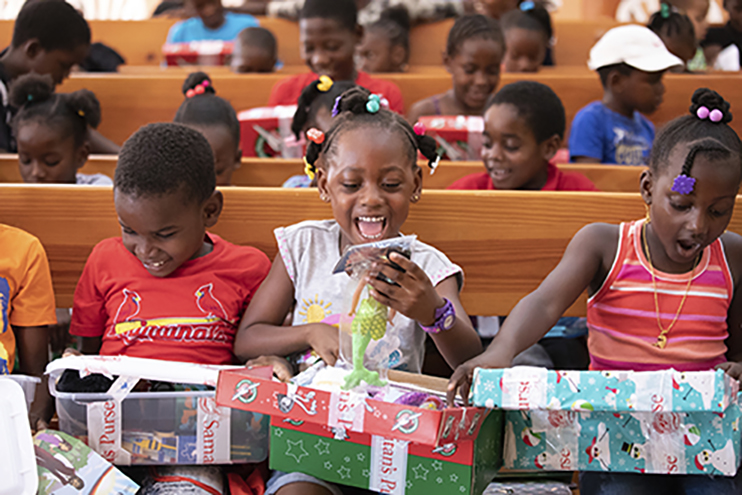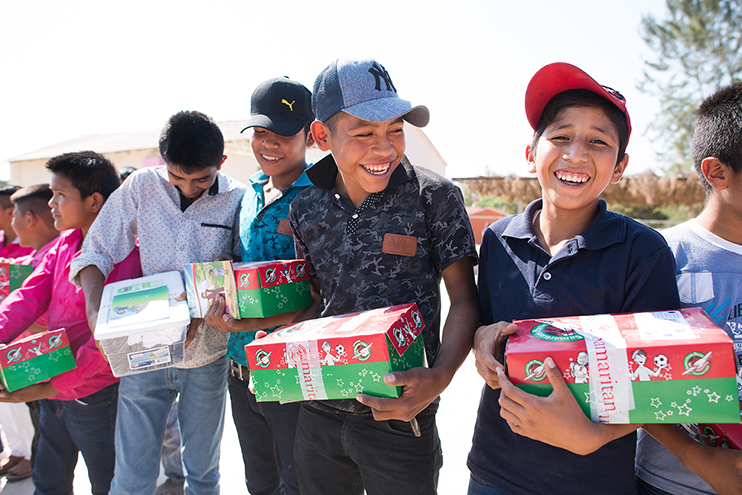 Rejoice always, pray without ceasing, in everything give thanks; for this is the will of God in Christ Jesus for you.
1 Thessalonians 5:16-18 (NKJV)