During the pandemic, it can be easy to want to conserve as much as possible. However, when compared to much of the world, we still have a lot to give! Today, Operation Christmas Child's Gracie O'Laughlin sits down with Lee to remind us that giving results in other blessings we might never have imagined: changing our children's hearts, answering prayers from other countries, and bringing families across the world to Christ. We hope you will join us in partnering with Operation Christmas Child this year to bring hope to many, including countries otherwise closed to the gospel!
Links:
Instructions for Packing a Shoebox
Write your shoebox prayer card
Event:
More information or to register for the Christian Parenting Event
Show Sponsor:
Operation Christmas Child
SHARE this blog with a friend – click on a social media icon on screen
About our Guest: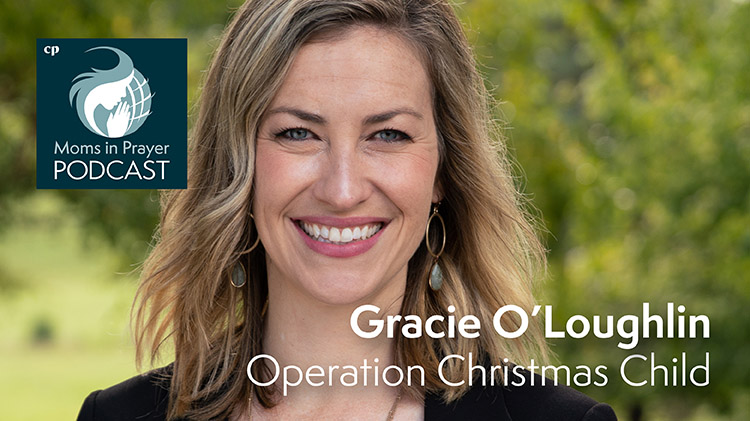 Gracie O'Loughlin is the Assistant Director of the Promotions and Partnerships team for Operation Christmas Child, a project of Samaritan's Purse. She has served with Operation Christmas Child since 2013 developing and implementing ministry partnerships with media, corporations, organizations and other Christian ministries. She carries a deep desire for the Gospel of Jesus Christ to reach the ends of the earth, and loves serving with a ministry whose foundational mission is evangelism. Gracie and her husband Sean love to rock climb, hike, spend time with their nieces and nephews, and also serve on the leadership team of High Country Christian Church.