"Instead of sending your kids off to college alone, they can actually meet other Christian incoming students and leaders months before they land on campus." Today we talk with John Decker, Director of Ministry Partnerships for Every Student Sent. He addresses the issue of college students falling away from faith in Christ through a social platform where incoming students can find a local ministry or church and connect with other Christian students before getting on campus. This provides a way for them to thrive and learn to multiply new disciples. Now 10th-12th grade students and their parents can prepare in advance, plus get help choosing their direction and college major.
Scriptures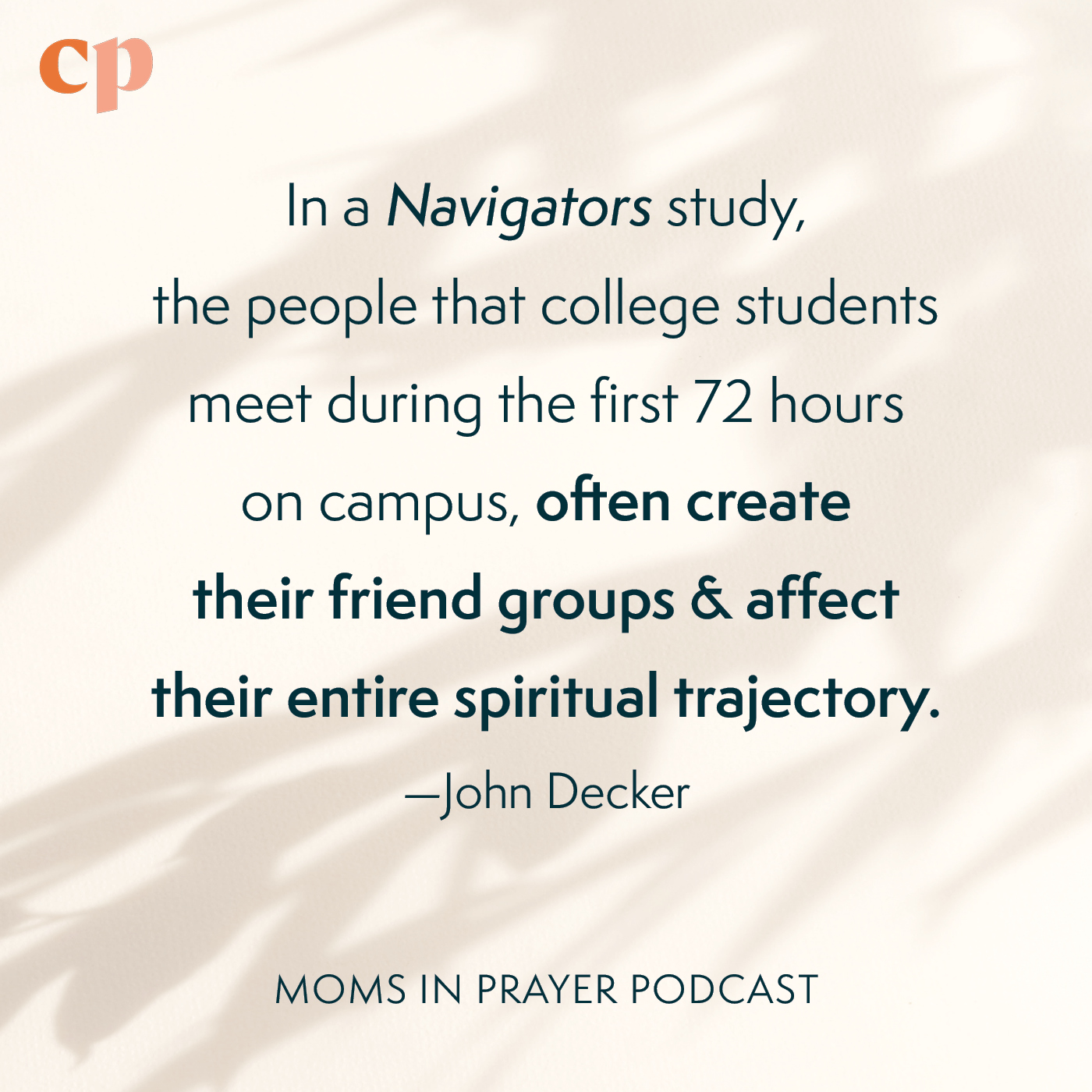 Do not be misled: "Bad company corrupts good character." 1 Corinthians 15:33 NKJV
I will instruct you and teach you in the way you should go; I will counsel you with my loving eye on you. Psalm 32:8 NIV
And Jesus came and spoke to them, saying, "All authority has been given to Me in heaven and on earth. Go therefore and make disciples of all the nations, baptizing them in the name of the Father and of the Son and of the Holy Spirit, teaching them to observe all things that I have commanded you; and lo, I am with you always, even to the end of the age." Amen. Matthew 28:18-20 NKJV
Link
Every Student Sent for Parents
Moms in Prayer
New to Moms in Prayer? How to get started
Moms Praying for College Students
Support Our Mission
About our Guest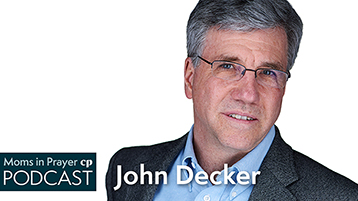 As the Director of Ministry Partnerships for Every Student Sent, John Decker and the Campus Renewal team have developed a coalition of major college ministries, youth ministries, Christian schools, and denominations dedicated to making it standard practice in America to connect Christian youth to college ministries and churches before they leave home. This has been shown effective to reverse the 70% college faith drop-off and create resilient disciples who learn to multiply.
John received a BS from Syracuse University and SUNY College of Environmental Science and worked for 24 years in the US and abroad in business development for Lockheed Martin and Philips. He planted an Intervarsity Christian Fellowship chapter at Syracuse and while developing the college transition ministry. John is blessed with a wonderful wife of 43 years, three children, and eight grandkids who all get together often at their Syracuse, New York home. You can reach him at john.decker@campusrenewal.org.
FOLLOW THE MOMS IN PRAYER PODCAST