Impact College Students & Campuses for Christ!
"I am praising God for transforming a rebellious, proud teenager into a humble, sweet servant who loves Jesus! I can't thank my Moms in Prayer group enough for crying out to the Lord with me to rescue my son Ben from the lies of the world." – Kato, Maryland Moms in Prayer (pictured here with her family)
---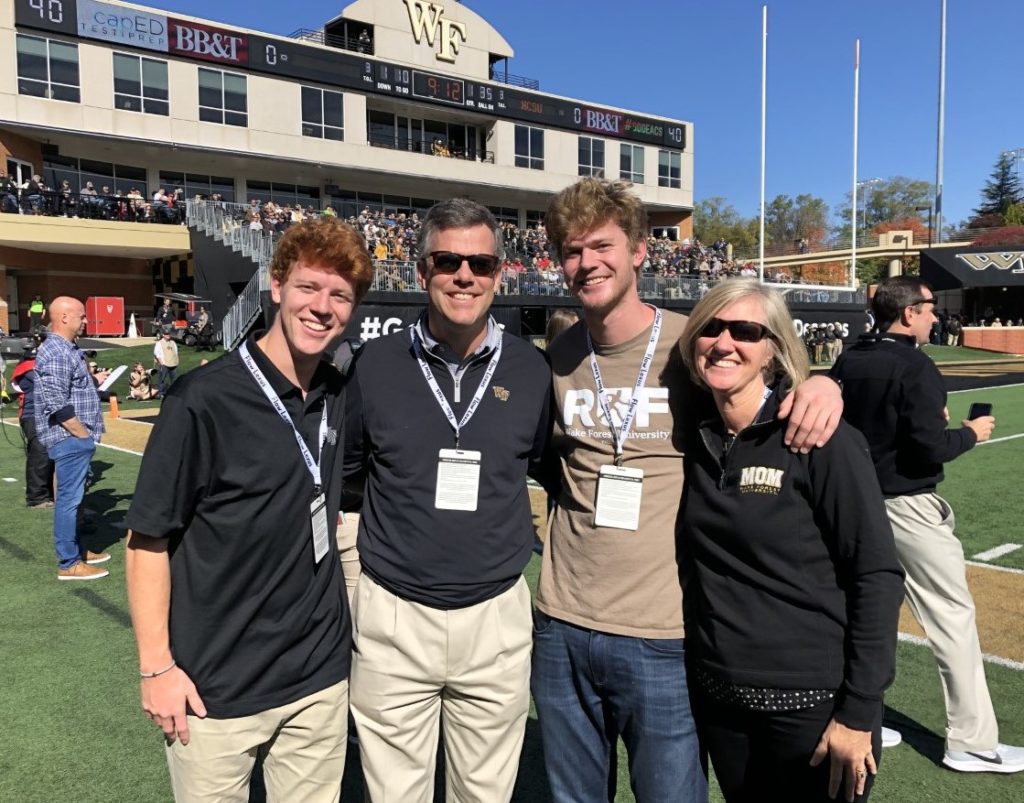 Each Moms in Prayer college group typically prays for multiple campuses
A note from Julie Loos, College Groups Liaison:
Welcome to the 2021-2022 prayer year for our college kids and campuses! Thank you so much for your dedication to pray weekly for Gen Z—the largest generation in history.
Do you struggle sometimes, like me, with praying "anemic prayers?" Prayers that are focused on OUR needs, wants, and concerns and filtered only through OUR perspective. We tend to "ask God to do certain things according to our own understanding of how they ought to be done." Even prescribing to him how he should do it? Ouch!
Instead, deeper prayer involves praying more Kingdom-minded, God-centered prayers. Not only when we pray for our kids, but also when we are praying over the campus.
Read more and see prayer points for college students Sept/Oct!
Contact me with questions or to help you connect with a Moms in Prayer group!
College@MomsInPrayer.org
---
Listen to this quick podcast from Julie to help you start a Moms in Prayer group for college students
---