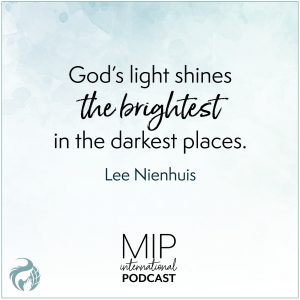 "Maybe the kid who causes disruptions in your child's school day is actually a gift to them." Today's guest, Miss Danica not only works in the special education department of an elementary school, but is also the older sibling of a non-verbal autistic brother. Listen in as Lee sits down for a conversation about the challenges and blessings of children with hard stories and hard behaviors issues, and how to pray for those who serve them.
SHARE this blog – choose a social media icon to the right or bottom of screen.
GIVE just $20 monthly! Impact More Children & Schools Worldwide for Christ.
About our Guest:
Today's guest, Miss Danica works as a special education paraprofessional in the public school system. Due to the nature of this interview, we have chosen to keep her identity protected.