A sudden crisis like COVID-19 is intimidating, and we're proud of you for walking with your family through it. Today Lee sits down with Axis President and Moms in Prayer friend, David Eaton, to talk about walking with your teen through the COVID Crisis and the changes they are facing.  We cover Tik-tok, increased screen time, and how parents can seize this opportunity with their families.
Coming Together During COVID Guide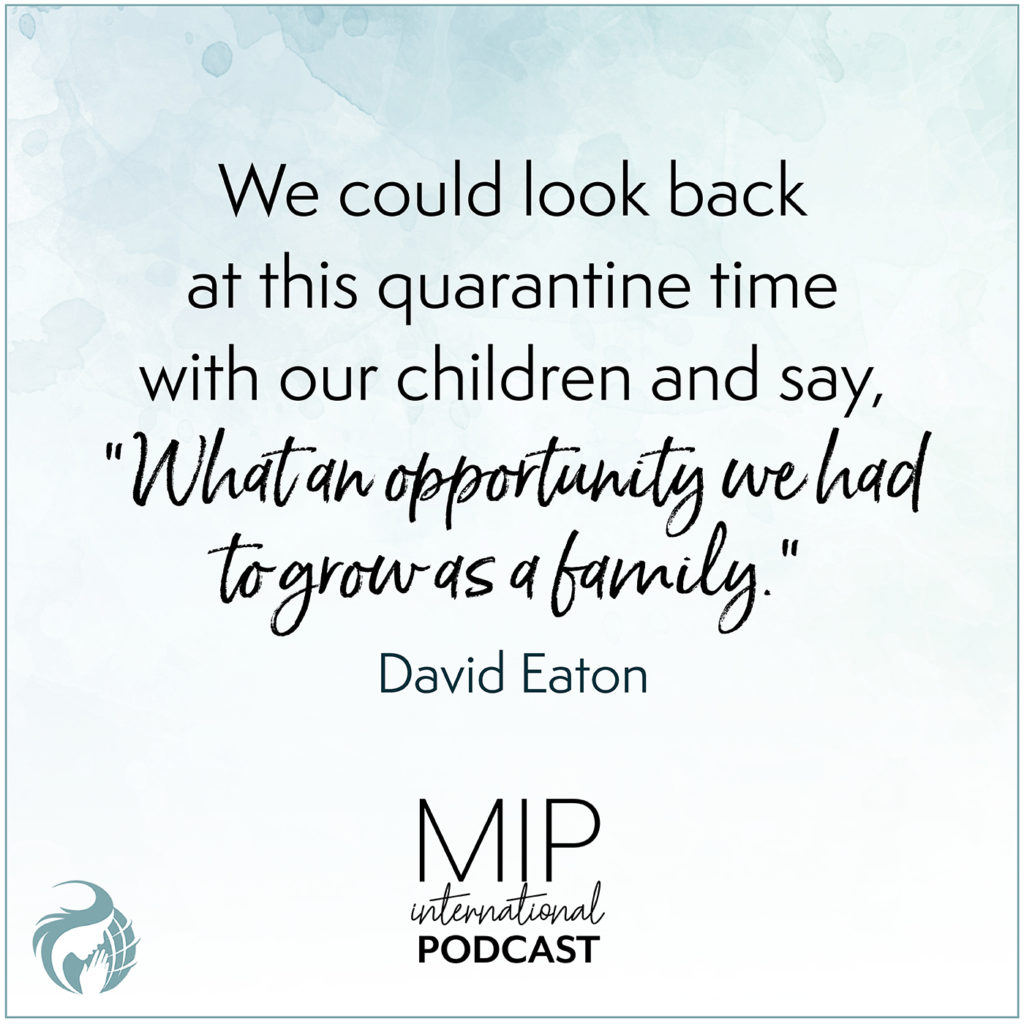 Website:
Show Sponsor:
SHARE this blog – choose a social media icon to the right or bottom of screen.
GIVE just $20 monthly! Impact More Children & Schools Worldwide for Christ.
About our Guest:
David Eaton is the President of Axis which he co-founded in 2007. Every year Axis speaks to 10,000+ students face-to-face and every month Axis' digital products equip 120,000+ parents, grandparents, pastors, and teachers. In 2018, Axis helped caring adults start 1,700,000 conversations with their 8 to 18-year-olds, that they would not have started without Axis.
David has led partnerships between Axis and: Family Life Today, MOPS, Young Life, Youth for Christ, Focus on the Family, Ravi Zacharias International Ministries, the Association of Christian Schools International, Compassion International, Word of Life, Moody Radio, The Colson Center, and many others. He's been featured on the Family Life Today radio show and he has authored a chapter in Dennis and Barbara Rainey's book, The Art of Parenting. David has been married 10 years to his intelligent and creative wife, Lindsey, and they have 3 young children. The Eatons live in Colorado.