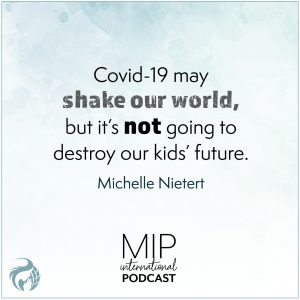 "We may be raising the most resilient generation this earth has seen in a long time because our kids are learning to do hard things young." Today's guest, author, mental health expert, and Moms in Prayer mom, Michelle Nietert, sits down with Lee to talk about the stress and changes facing our families today. This episode is laced with hope, validation and strategies you can use to help bring stability to your family right now.
Websites:
To connect and learn more from Michelle, please visit:
https://lovedandcherished.me/
https://www.michellenietert.com
http://www.communitycounselingassociates.com/
Is My Kid OK?
Download and access Michelle's Mental Health Content library:
SHARE this blog – choose a social media icon to the right or bottom of screen.
GIVE just $20 monthly! Impact More Children & Schools Worldwide for Christ.
About our Guest: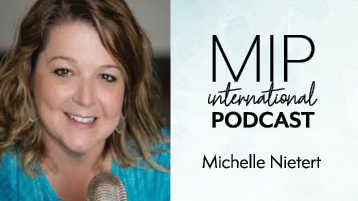 Michelle Nietert M.A., Licensed Professional Counselor Supervisor, has been providing therapeutic interventions to children and their families in counseling offices for over 20 years. As a previous educator, public school crisis counselor, and youth and children's minister, she interacts regularly with parents and students at public school assemblies,  local churches, and is the mental health consultant for a local private Christian school. Michelle also provides trainings for school counselors, teachers and homeschool parents. She is the clinical director & owner of a counseling center in the Dallas-Fort Worth area. Michelle's writing can be found on the MOPS blog, Lifeway Parenting & Just Between Us magazines. She also joins her audiences in the parenting trenches as a happily married mom of two school-aged children. To discover her Counselor Thoughts blog and podcast providing Solutions for Life, please visit MichelleNietert.com.