"She would not stop praying until she knew God had broken through." Today Stacy continues her conversation with Bible college professor, speaker, and fellow podcast host Jasmine Alnutt. Join us as we resume our journey through history looking at the praying moms behind some heroes of the faith. You will be inspired as you hear jaw-dropping accounts of what a difference a praying mom can make!
Scriptures:
So he answered and said to me: "This is the word of the LORD to Zerubbabel: 'Not by might nor by power, but by My Spirit,' Says the LORD of hosts. Zechariah 4:6 (NKJV)
In My Father's house are many mansions; if it were not so, I would have told you. I go to prepare a place for you. John 14:2 (NKJV)
Book:
Hudson Taylor's Spiritual Secret by Dr. and Mrs. Howard Taylor
Links:
Moms in Prayer:
SHARE this blog with a friend – click on a social media icon on screen
About our Guest: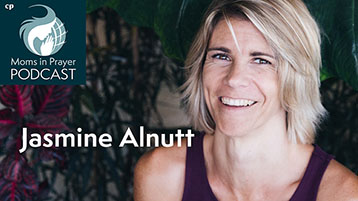 Jasmine Alnutt has been teaching at Calvary Chapel Bible College campuses for over 12 years. Her courses include Missionary Biographies, Church History, and Women in Church History. Jasmine currently serves as a Joyful Life Women's Ministry leader at Calvary Chapel Costa Mesa and co-host of the Women Worth Knowing Podcast. She is from Washington State and graduated from Westmont College in Santa Barbara, California. She served as Dean of Women at Calvary Chapel Bible College before serving in London, England, as a missionary.
FOLLOW the Moms in Prayer Podcast!