As our kids age and leave home, the problems they face can require an even greater commitment to prayer from their mothers. Today's guest promises that there is not a need that we'll face in any stage of parenting that God has not already thought of or provided for in His Word. In this episode, Lee talks with Jodie Berndt, author of Praying the Scriptures for Your Adult Children. They discuss the new dynamics that come when children leave home and the gift of prayer that God offers those fighting fear over their kids' future.
Books by Jodie Berndt:
Praying the Scriptures for Your Children
Praying the Scriptures for Your Adult Children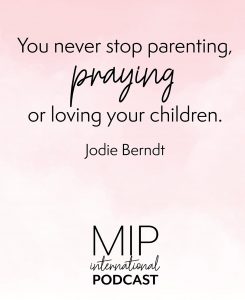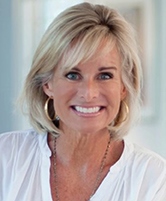 Jodie Berndt is the author of several books, including the popular Praying the Scriptures series to equip parents to pray effectively for their children, teens, and adult children. A former television producer and on-air personality, Jodie now blogs at jodieberndt.com, a website where readers can find encouraging stories, prayer helps, book recommendations, and information about Jodie's speaking schedule and how to book her for an event. Jodie and her husband, Robert, are parents to four adult children and two sons-in-law.