Can God use your child's brokenness and destructive choices for His glory? Today Carol Kent joins Lee in Part Two of Carol's story with her son, Jason, who was convicted of murder and sentenced to life in prison without parole. Carol describes the process of learning to allow the brokenness and disappointment of their family's story to be used for the glory of God.
Download this episode (right click and save)
To learn more about Carol Kent's ministry: www.CarolKent.org and www.SpeakUpConference.com
Learn more about the Kent Family's ministry to prisoners and those with loved ones who are incarcerated.
Learn more about Moms in Prayer's Prison Ministry.
To give a thanksgiving gift to Moms in Prayer you can text 41444 and key in the word "Prompted."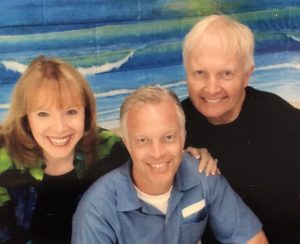 Carol Kent is an author, speaker and Bible Teacher.  She is the founder and director of the Speak Up Conference, a ministry that equips speakers and writers to take the next step. With her husband Gene, she founded the nonprofit organization, Speak Up for Hope, which benefits inmates and their families. Carol is also the president of Speak Up Speaker Services, a Christian speakers' bureau.
Carol is a popular international public speaker best known for being dynamic, humorous, encouraging, and biblical. She holds a master's degree in communication arts and a bachelor's degree in speech education. Some of her 20+ books include: Becoming a Woman of Influence, When I Lay My Isaac Down, A New Kind of Normal, Between a Rock and a Grace Place, Secret Longings of the Heart, Tame Your Fears, Speak Up With Confidence, and her newest release, Unquenchable. She has been featured on the cover of Today's Christian Woman, and her articles have been published in a wide variety of magazines. You can connect with Carol on FB @authorcarolkent, Instagram @carolkentspeaks, or Twitter @carolkentspeaks.