Praying For Special Needs Children
Pray with other moms who understand the unique challenges that come with raising a special needs child.
I want others to know of the hope there is in Jesus Christ, especially when they have a child who suffers from any type of disability. I know God hears my prayers and the prayers of my sisters in Christ.— Moms in Prayer group member
Dear Praying Mom,
Happy New Year! I've been studying about the fourth piece of spiritual armor mentioned in Ephesians 6, the shield of faith. From Chip Ingram's The Invisible War, I learned that Roman battle shields were about 4 feet high and 2 1/2 feet wide, made with layers of iron, wood and linen, and covered with leather. Gaps were left between the layers so flaming arrows would be extinguished within the shield. In addition, there were hooks on the sides of the shields so they could be linked together, providing a wall of protection for the soldiers behind them.
From Paul Miller's J-Curve: Dying and Rising with Jesus in Everyday Life, "Faith is helplessness plus crying out for grace." We tend to take up the shield of faith as we realize we cannot solely rely on our own resources when Satan shoots "arrows" to bring doubts, depression, disappointments, false teaching and perhaps persecution into our lives. As we remember and pray God's Word, He builds our shield with trust in His character, promises, plans and timing. Furthermore, in Spirit Warriors, Pastor Stu Weber writes that when we pray in small groups, "we are linking our shields together to protect ourselves from the enemy."
This month, I am asking the LORD to provide other moms to pray with so you can link your shields together as you pray for God's protection and salvation for your children plus their fellow students and teachers!
Love and blessings,
Tricia Han
Special Needs Praying Moms Liaison
SpecialNeeds@MomsInPrayer.org
Facebook Page
January Prayer Calls
---
Our Moms in Prayer Special Needs team conducts prayer meetings via conference calls specifically for moms who have a child with ongoing special needs.
Day

Start Time

Facilitator 

Facilitator email

Wed
1/12

1:15 pm
Central

Martha Little

Thurs
1/20

9:00 pm
Eastern

Tricia Han

Mon
1/24

10:30 am
Pacific

Tricia Han
11:00am Pacific Time = Noon Mountain Time = 1:00pm Central Time = 2:00pm Eastern Time
You're welcome to participate in any of these calls. If you notify the facilitator, she'll be glad to send you a prayer sheet.
If you need help finding or starting a Moms in Prayer group, email Tricia, SpecialNeeds@MomsInPrayer.org
PODCAST
---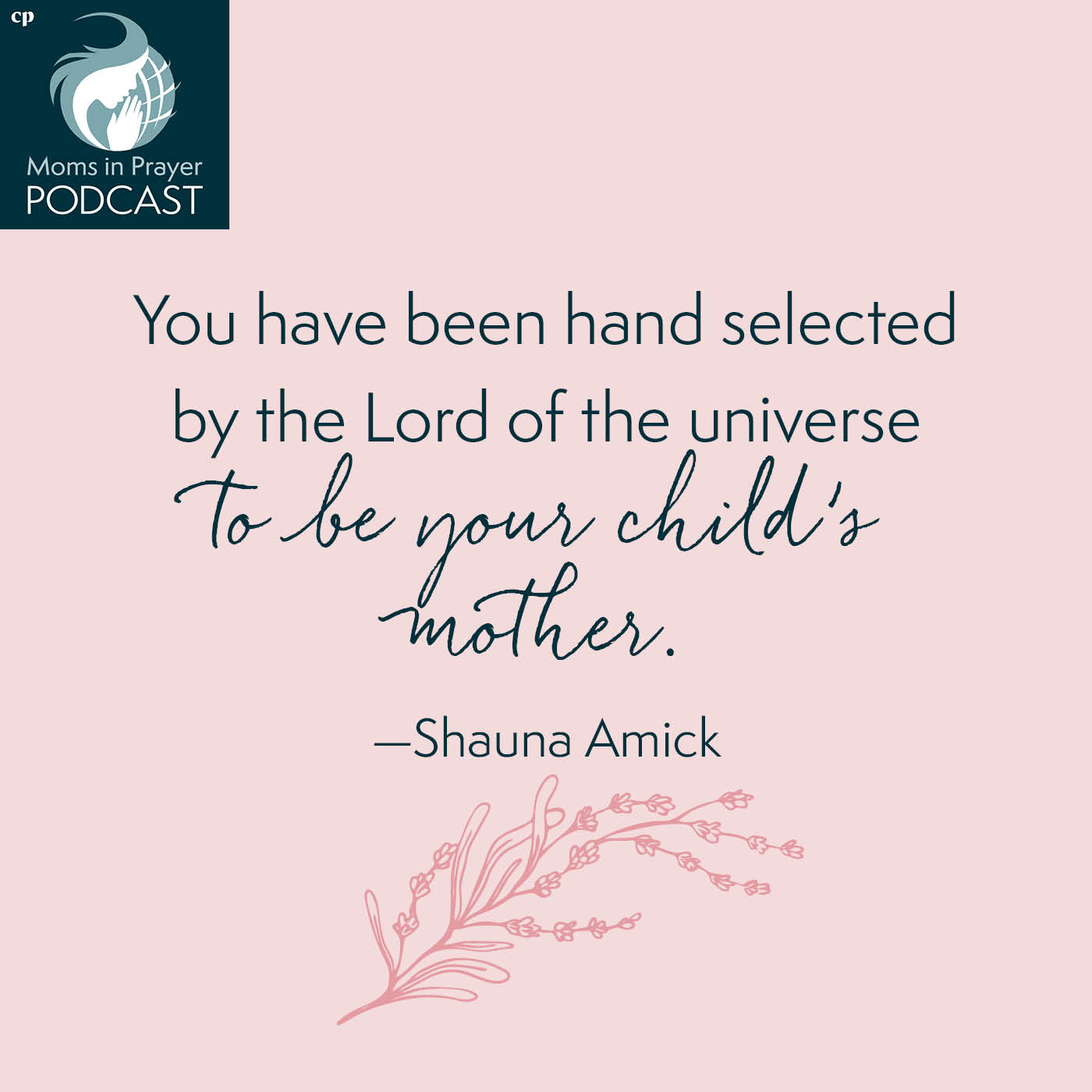 FACEBOOK
---