Praying For Special Needs Children
Pray with other moms who understand the unique challenges that come with raising a special needs child.
I want others to know of the hope there is in Jesus Christ, especially when they have a child who suffers from any type of disability. I know God hears my prayers and the prayers of my sisters in Christ.— Moms in Prayer group member
Dear Praying Mom,
Welcome to a new year! As I prayed about how God might work in 2021, I found some refreshing insights in Hebrew Word Study: Revealing the Heart of God (Chaim Bentorah), in a study on Proverbs 16:4a(KJV): "The LORD hath made all things for himself." The author shared that God made everything for Himself, He takes pleasure in being able to impart the outcomes of His labor to us, and that He longs for us to acknowledge them as an expression of His love. As I considered that we and our children are His workmanship also, I was reminded that God created each of us uniquely to communicate His love and care to others!
This month, I am asking the LORD to provide you with other moms to pray with, to re-focus attention away from our challenges and onto the One who can make all things work together for good, and on the One who has made each one of us purposefully to carry His message of love and truth. I pray that this perspective will transform your prayers for your children and their schools!
Love and blessings,
Tricia Han
Special Needs Praying Moms Liaison
SpecialNeeds@MomsInPrayer.org
Facebook Page
January Prayer Calls
---
Our Moms in Prayer Special Needs team conducts prayer meetings via conference calls specifically for moms who have a child with ongoing special needs.
Day

Start Time

Facilitator 

Facilitator email

Wed

1/6

10:15 AM

Central

Martha Little

w001little@yahoo.com

Mon

1/11

3:30 PM

Pacific

Laura Kahn-Azzopardi

lkahn48@gmail.com

Thurs

1/21

9:00 PM

Eastern

Tricia Han

SpecialNeeds@MomsInPrayer.org
8:00 AM Pacific Time = 9:00 AM Mountain Time = 10:00 AM Central Time = 11:00 AM Eastern Time
You're welcome to participate in any of these calls. If you notify the facilitator, she'll be glad to send you a prayer sheet.
If you need help finding or starting a Moms in Prayer group, email Tricia, SpecialNeeds@MomsInPrayer.org
PODCAST
---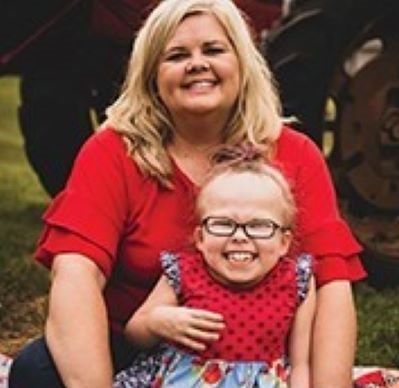 FACEBOOK
---